I would have never thought of visiting Puerto Rico if my sister wasn't currently living there for a year now. I decided to stop by, visit her and generally explore the island for a month while working and cycling as I like to do. It proved to be a great digital nomad winter escape, and as for the cycling, well, I am still alive and uninjured.
Let me summarize Puerto Rico: it is the United States, but also not the United States. Spanish is spoken as the main language, and many things look like other parts of Latin America. Yet it is also still the United States, most people speak some English, with the ability to go to Walmart spending US dollars and generally use familiar US services and shops. This makes it easy to visit as a US Citizen, and yet still a bit more culturally exotic than other parts of the United States.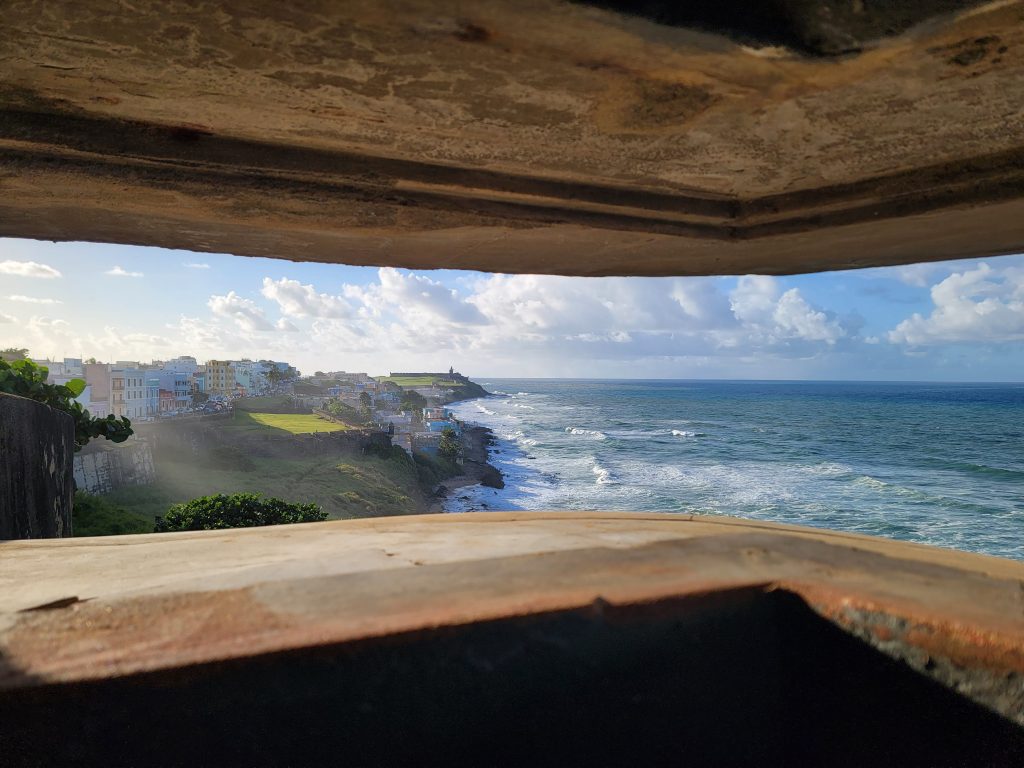 I doubt I would want to visit in the full heat of summer, as in winter it was still getting too hot for me to go for a run. In December, temperatures were in the low 80's F most days. Expect short rain showers to pass through many days. Generally sunny, and great weather for beaches, which are the main attraction. Late summer and fall is hurricane season, and generally has the fewest tourists from what I heard.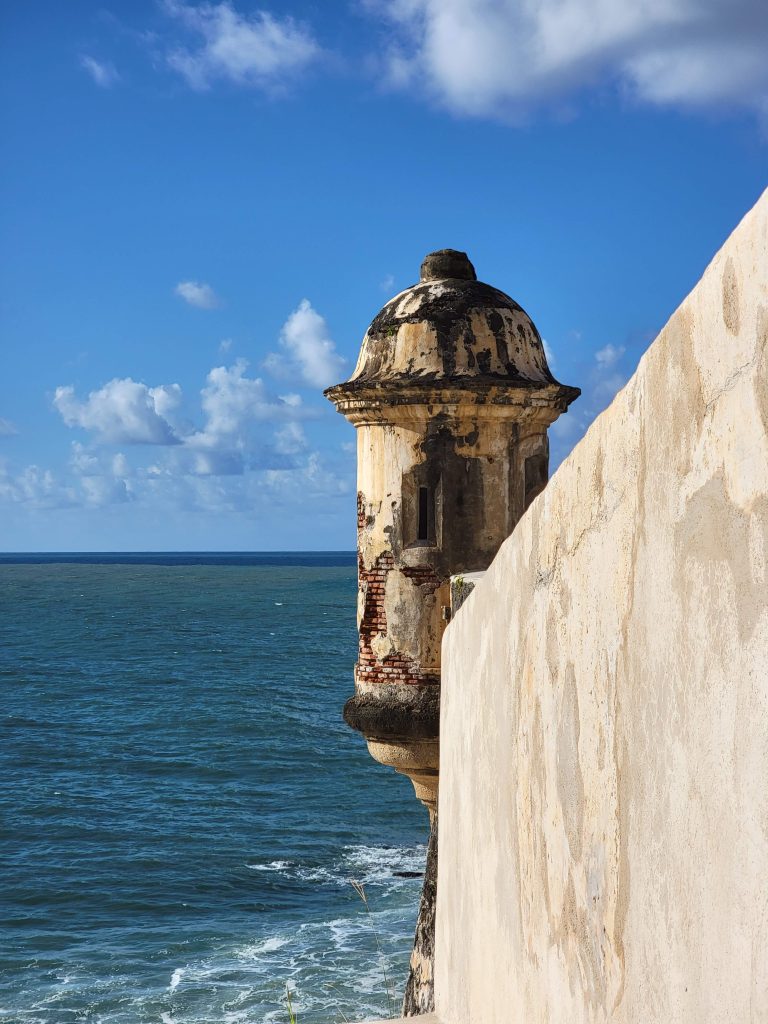 San Juan is the biggest city, and it is more expensive than I was expecting. Cheaper than Hawaii or California, but not 'cheap' in the general sense. It does get cheaper going further out to smaller cities. San Juan was AMAZING. I say this in all caps because I have an obsession with fortifications, and the massive fortifications around the old town, El Morro and San Cristobal, and the city walls, as well as the less obvious but many smaller outer fortifications are part of a very well preserved national park. I think all visitors will find them pretty impressive, but for me they alone were worth a trip to see.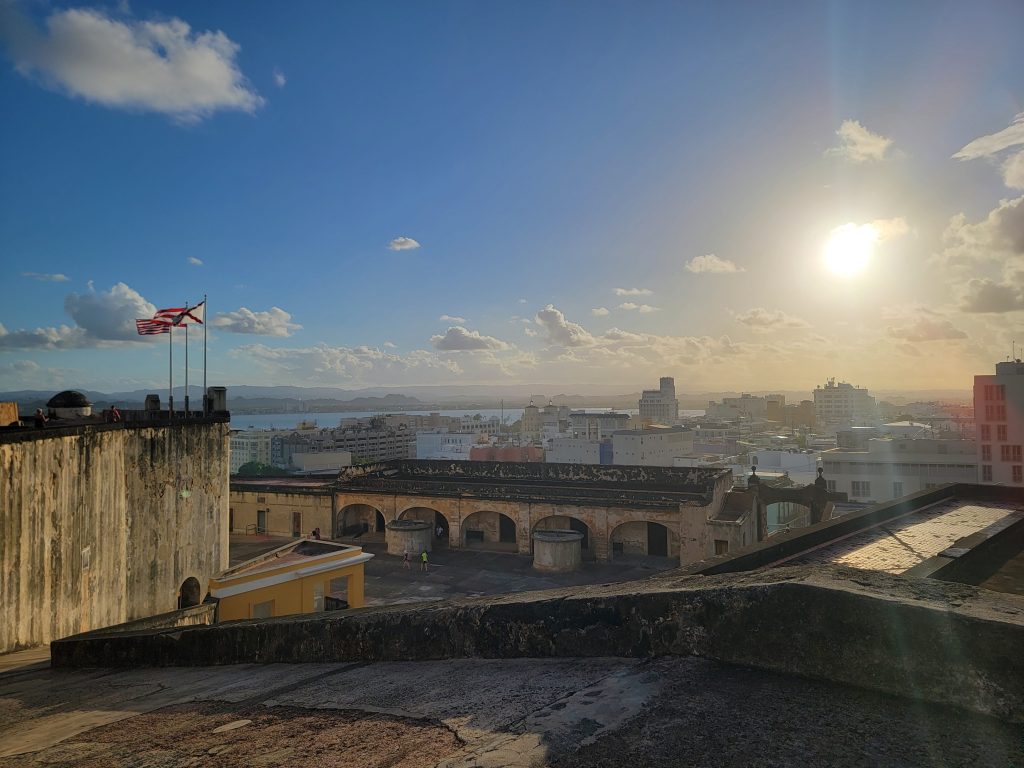 San Juan otherwise is nice and definitely worth spending a couple days in. The old town has a nice old town feel – albeit packed with tourists when the cruise ships stop in. There are a lot of good restaurants both in the center and the suburbs. There are a large number of stray cats just south of el Morro for whom I recommend grabbing a bag of cat treats and making friends. San Juan also has decent beaches stretch along the north coast, with big waves when I was there. Pinones probably has the best beaches for driving too near the city, but the walkable distance ones are fine too. San Juan also has all the amenities of a big city: shopping malls, cinemas, and some museums. Public transit is pretty limited, so Uber is required for most visits, although most neighborhoods will have all the basics within walking distance.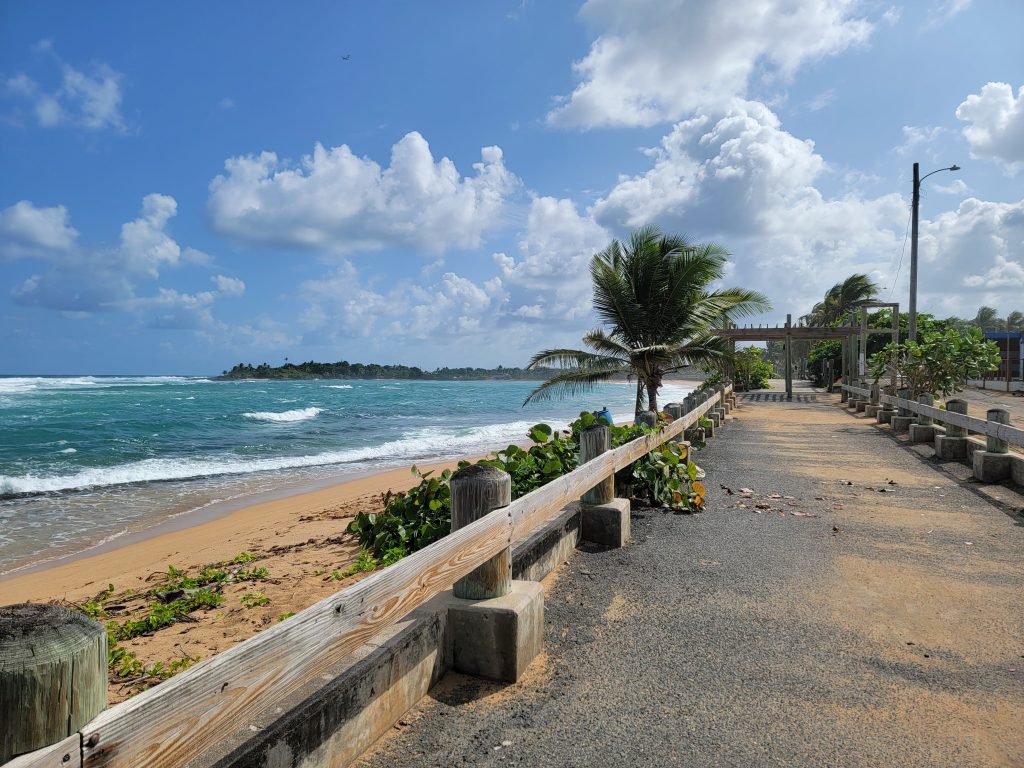 I stayed at an Airbnb near Punta Las Marias for a month. This was actually the best place to stay for cycling in San Juan as the best routes are from there, riding along McLeary to the old town or riding along the coastal road through Pinones and on into Loiza. There was also good running in the evenings under the stadium lights of the Pista Ocean Park. The Isla Verde beach there is quite nice and I can recommend the SuperMax supermarket. There is a housing project nearby, but it felt safe especially along the areas closest to the ocean. I heard plenty of stories about drug gangs, such as in La Perla, but saw little evidence of danger. The locals agreed, there are gangs but they don't mess with the tourists, just with each other.
I should say, driving here is a bit dangerous. The roads are more narrow, and while most drivers are good, there are a few people who are particularly crazy and do things like deciding to reverse down the middle of a lane on a busy freeway. Traffic can also get pretty heavy and roads have some nasty potholes. I rented a car twice for side trips and would say it should be fine for most visitors, but get the full insurance coverage for the rental, just in case.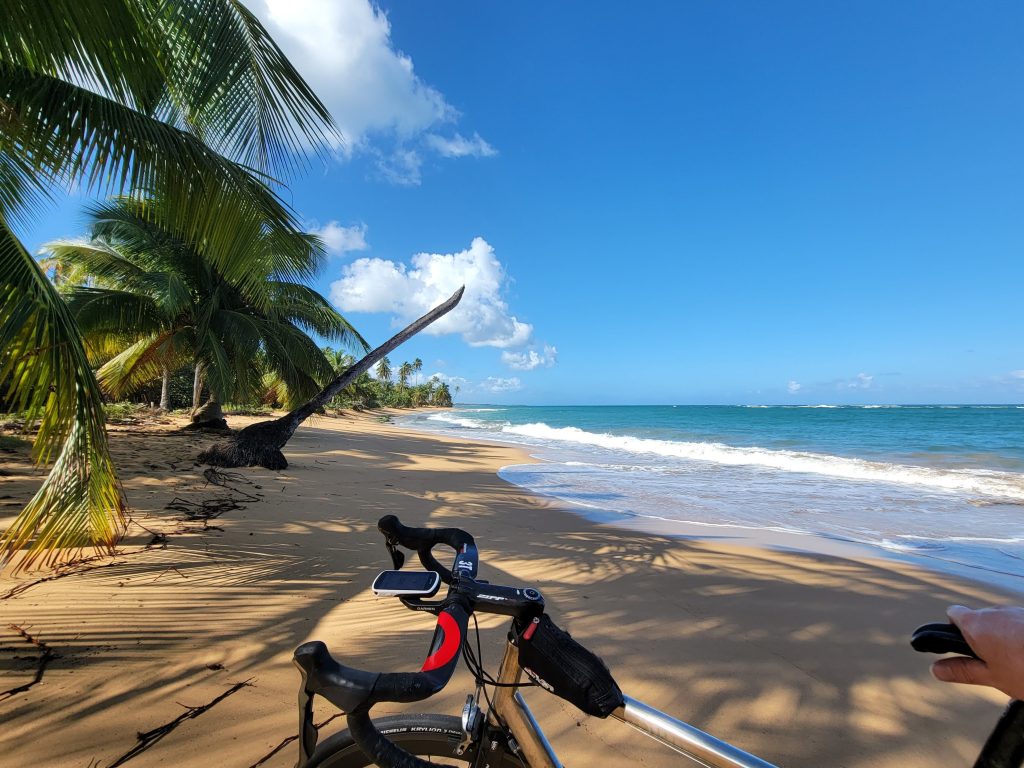 By extension, I would say the road cycling is possible, but generally not what I would consider safe. There are a few good bike lanes in the old town area which I can recommend, but outside it would only be for experienced cyclists, with lights and reflective gear. That said, there are a lot more local cyclists than I was expecting, including a Tuesday night nighttime ride starting on the Isle Verde part of Calle Loiza which has hundreds of riders. The Pinones route seems the most popular and I would pass a few cyclists every time I rode. As locals like to sleep in on the weekends, getting out for an early morning ride on the weekend seems the safest bet overall. Follow some local riders on Strava to find routes and meetups. There are some mountain bike parks around there. I also did some cycling out in Rincon. Same story outside San Juan, with some cyclists out, but generally narrow twisty roads that are on the more dangerous side. Puerto Rico is rideable but I failed to see anywhere that would make for a particularly relaxing road ride.
Puerto Rico had a stronger sense of ethnic cuisine than I was expecting. There are quite a lot of influences: Caribbean, Latin America, European, and United States. I generally was pretty happy with the food. Local food was meat, rice and beans in variations. And definitely plantains, which star in many of the local dishes. The more exciting local foods are modern fusions between local and other cuisines. Lots of coffee, they grow it there, but it was almost impossible to find black tea at the supermarkets.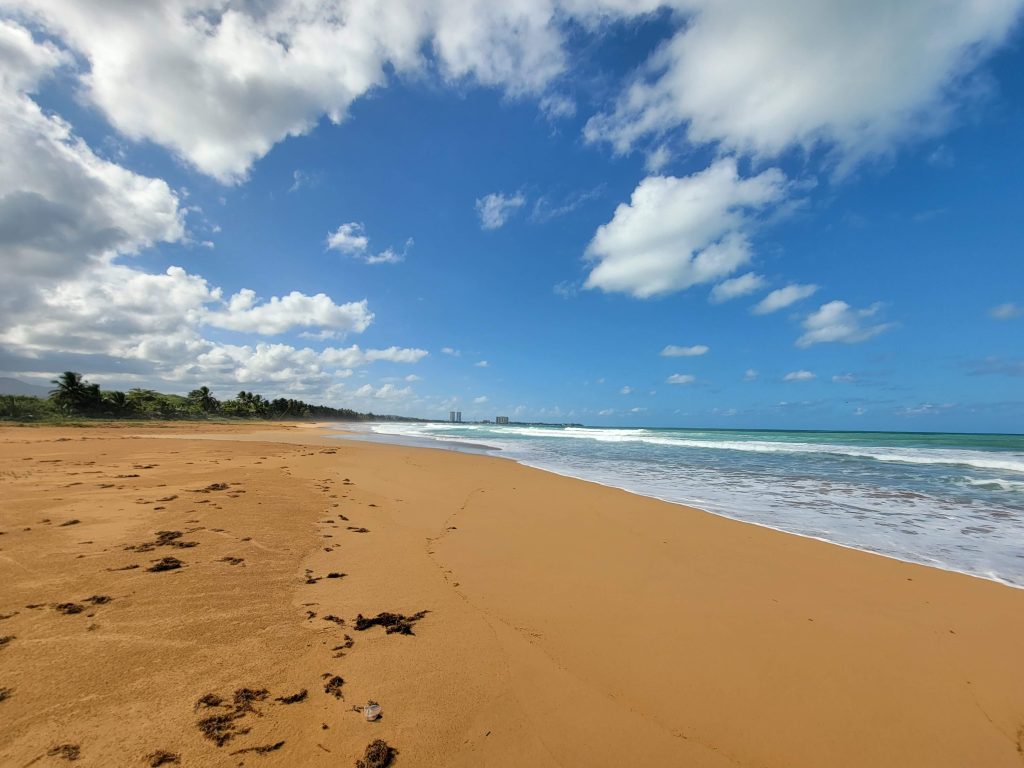 I heard a lot of good things from both locals and online tourist sources about the islands of Vieques and its neighbor Culebra. I am sad to say I didn't make it there, but definitely consider it. Culebra has the best snorkeling, and both feature lots of quiet beaches. That said, the main island of Puerto Rico has plenty of quiet beaches as well, such as Playa La Selva which I visited, which was pretty much deserted and required walking down a rough road to reach, through a nature preserve.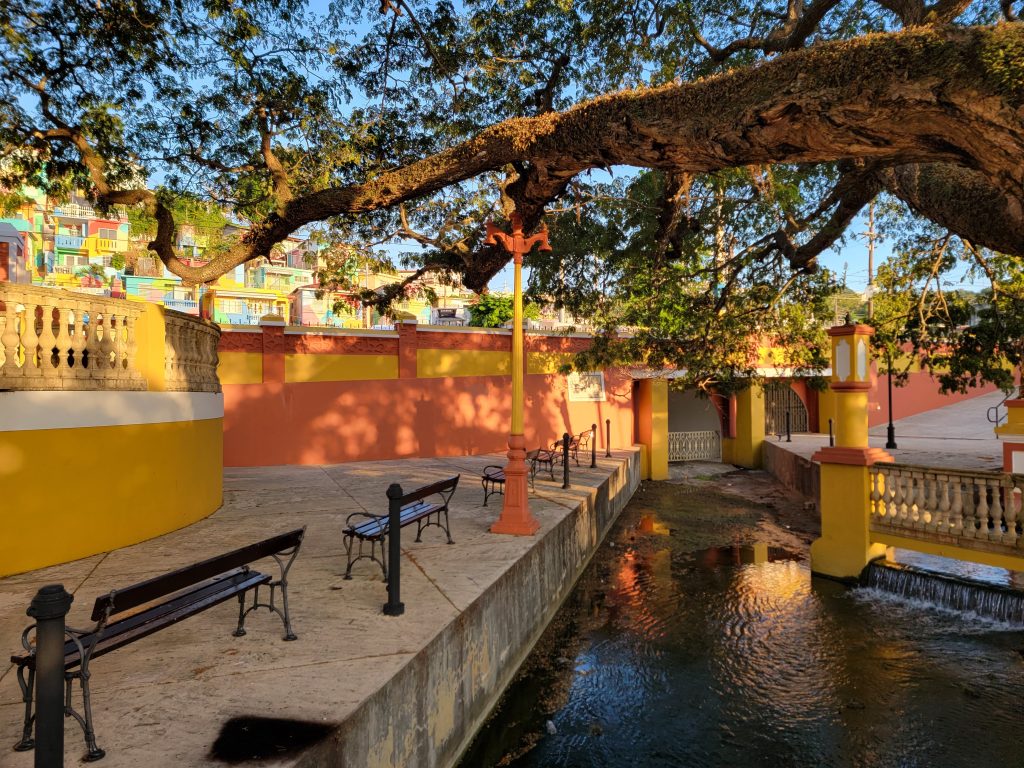 I am not really a beach person generally, but my personal highlight of the trip was four days in Rincon, staying at the English Rose (beware the steep drive up). The northwest part of Puerto Rico seems to be the nicest area to visit outside of San Juan, and is less busy than the capital. Unfortunately, though, it seems like a place you would need a car full time. The road from San Juan to Isabela to Rincon has lots to see, such as in Arecibo with a lighthouse and the now defunct observatory. There are places with caves and tubing, and an old railroad tunnel that makes a nice walk. I particularly enjoyed jumping off the waterfalls of Cascada Gozalandia (the lower waterfall to the left as you go in is best).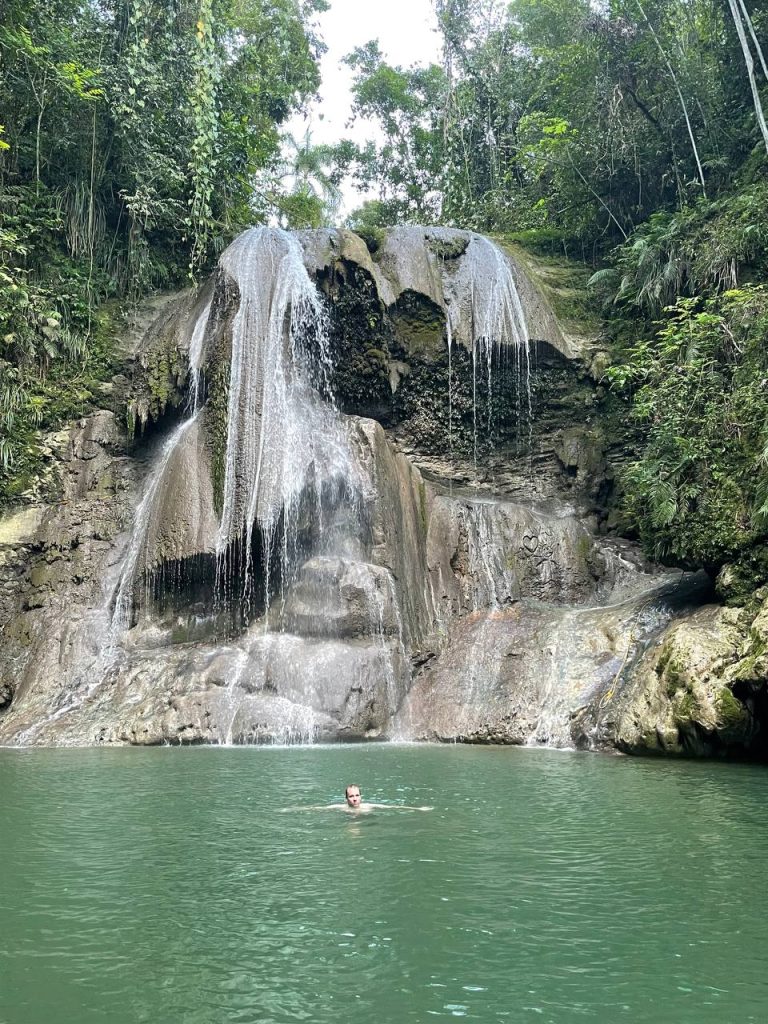 Rincon is a surfing town and I took a surf lesson there, which I can recommend. Surfing was fun enough but I think cycling offers more thrills more consistently, as surfing mostly involves sitting on a board and waiting, then some frantic hand paddling to reach a wave. My general impression is the ocean is rather rough, and good for surfing, in winter, and calmer, better for snorkeling, in summer. Rincon, the town itself, was cute with its Christmas decorations and had some nice cafes. Rincon seemed particularly popular as a living destination for expats from the US mainland.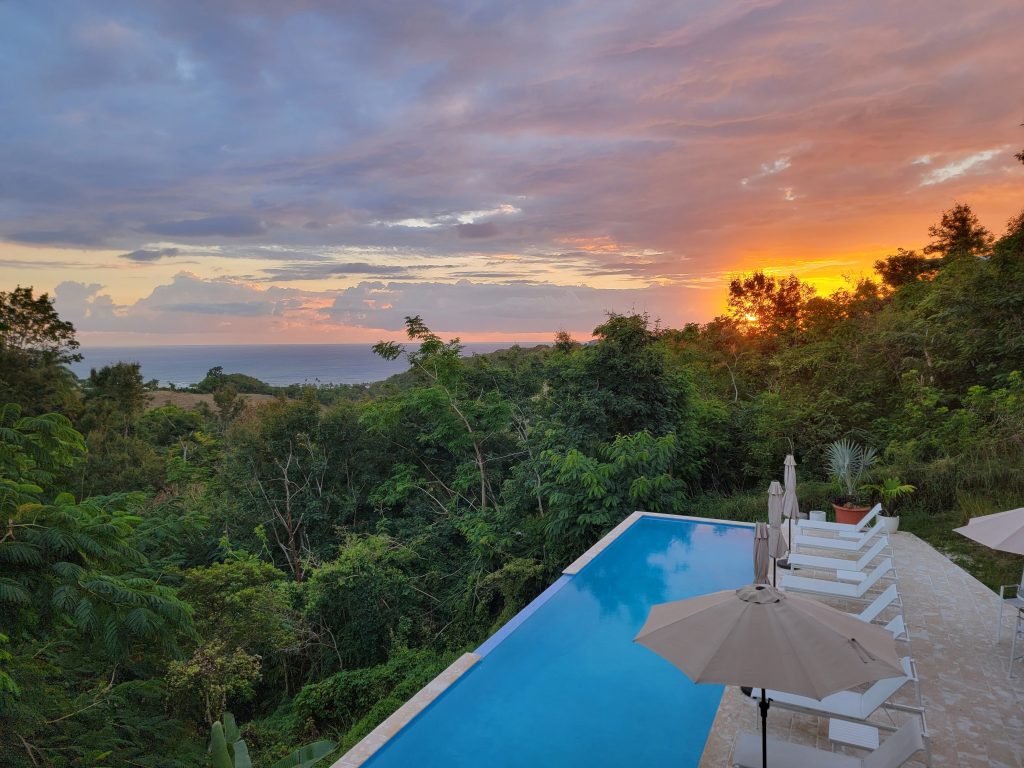 The last destination I would like to share is back closer to San Juan, El Yunque Forest. Popular for people bathing in cooler streams, it also has a few hill hikes. Beware that you currently need a reservation online to enter the National Forest. You will see it on most tourist lists, and I can recommend it if you have time and want to see some jungle. While there is plenty of green, there is less nature and wilderness than I was expecting overall. There were some friendly wild chickens in the nearby park where I stayed, though.
I didn't see much of the south part of the island, but my sister has and reports it is perfectly nice, but with fewer things to do and see than the north. Ponce is the biggest city there. I also didn't integrate much with the local culture, but it seems like it is vibrant and open to outsiders, probably mostly so in the suburban parts of San Juan – the old town being too touristy.
There you have it, an overview of Puerto Rico. My summary is that it is an easy, low stress, family-friendly place to stay for either a short or a long trip. It is more expensive than some places (I am looking forward to comparing it to my upcoming trip to Tenerife, which has cheaper Airbnbs) but is itself cheaper than other options like Hawaii. Besides the fortresses of San Juan, there was nothing particularly awe inspiring for me, but there is plenty of fun and enjoyment to be had. If you are looking for a digital nomad trip or a vacation that is focused more on relaxation, then this should definitely be on your list.