Germany is more often a source of digital nomads than a primary place for them to stay. However I, who have learned German on and off (mostly off) since I was about 10 years old, have always wanted to spend more time there. And while it probably won't rank as the world's most exciting place to stay, it was definitely still an enjoyable place to visit.
Everyone knows of Germany, but I will confess that while the names of German cities are familiar to me, I haven't always know where exactly they are. In case you are among this group Cologne, called Köln (sounds like a cough) in German, is along the Rhine, part of a chain of cities that make up Germany's industrial heartland. Dusseldorf is just a bit north, then Essen and Dortmund, and Bonn is just to the south, together called the Rhine-Ruhr region. Belgium and the Netherlands are not too far away, with the border probably reachable in around an hour of driving, making this the western most part of Germany.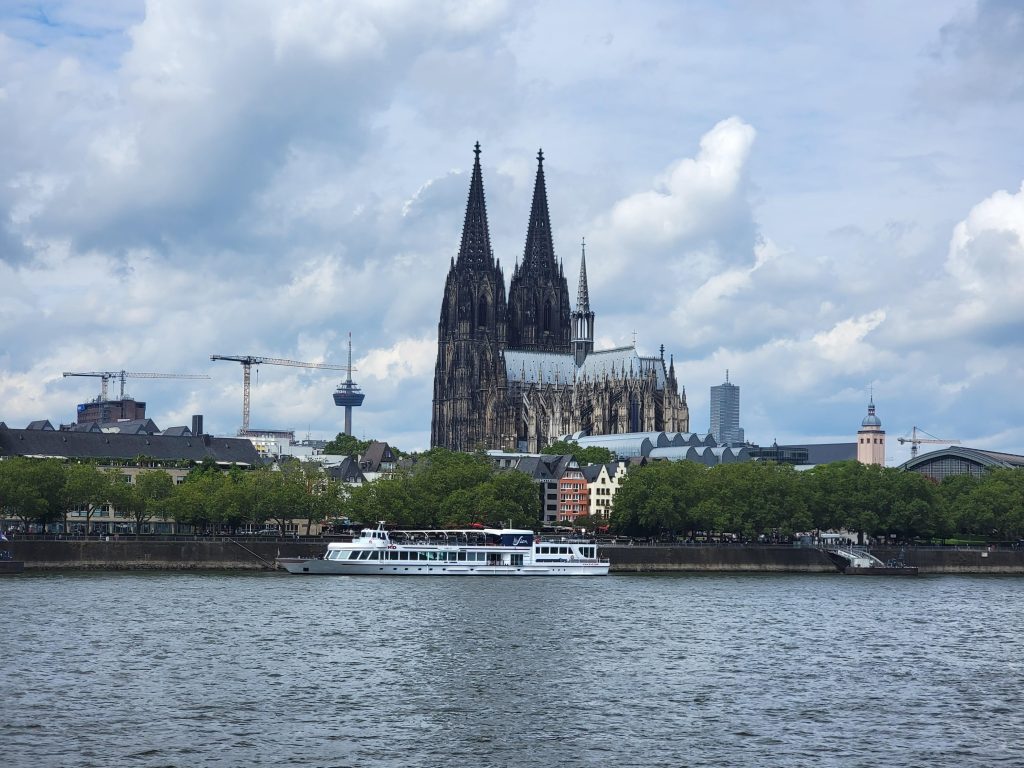 When most people think of Cologne, the Cathedral (the Dom) is likely the very first thing they think of. It has a very tall set of towers. To really get a feel for just how high up these go, I highly recommend the roof tour (I only saw options in German) or at least the tower climb. This cathedral is the heart of the city, and with the market squares around it forms the tourist-packed center. There were more tourists than I had been expecting.
In my opinion, to really appreciate the city, you have to understand it's history. The Rhine is the heart of the city and the port here has driven commerce throughout the ages. Cologne was a frontier Roman city (barbarians were just across the river!). The name Cologne comes from Colonia, the original full name of the city being Colonia Claudia Ara Agrippinensium. A few Roman remains exist, and there is a decent Roman Museum with some impressive glass from Roman times – impressive both for beauty and for having survived for two thousand years. Craftsmen like the glass workers in Roman times were the heart of the city for most of its history. They were along the trade link to Venice down the Rhine and their work appeared throughout Europe. The city's art museum has a nice selection of medieval art from there, and is a museum I appreciated for having good descriptions and for not being overwhelmingly large.
In more modern times, factories have defined the area. There is, for example, a large Ford car factory just north of the city, although chemical and pharmaceutical seem to be the largest industry here, for example a giant Bayer sign was clearly visible from the air flying in. Of course, all this industry made the area a primary military target during World War II and the city was mostly destroyed. Although I encourage you to remember that it was the British, not the Americans, who really drove the attack of civilian targets during the war, as they were out for revenge for the Blitz.
Now that I have introduced the city, let me really dig into the practicalities of visiting. Having briefly visited Berlin, my impression is that Berlin is a bit more exciting as a city, but Cologne is particularly nice as a base of operations as there are a lot of cool things to see around the area as I will discuss more soon. Cologne is also much easier than the Netherlands to find housing, the Netherlands having been my first desired destination this summer. Although I should confess, I think every city I have ever visited has locals who complain about how hard it is to find a good apartment for a reasonable prices these days. I paid about $2000/month and that was a last minute, only lightly researched choice (a place called the Stayery which was fine, nothing amazing). Cheaper options are likely available.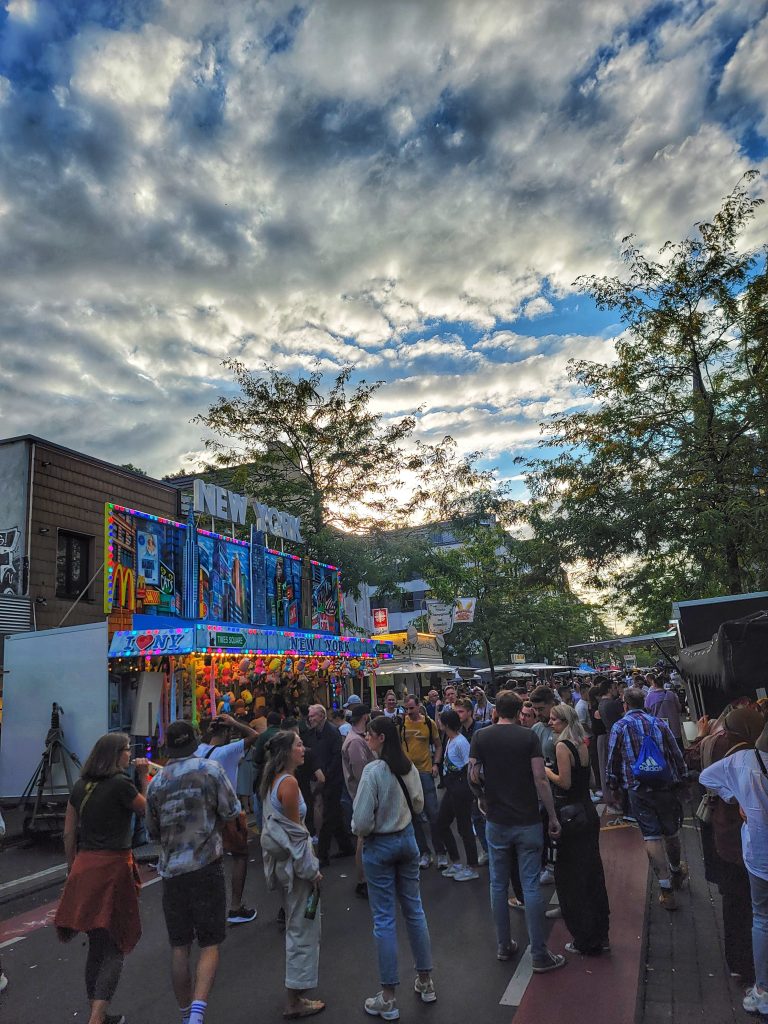 The one thing my neighborhood had plenty of was grocery shopping options. I had four decent size supermarkets within 500 meters! Aldi, Lidl, Netto, Rewe. My impression is that food (Lebensmittel) is cheaper here than in any other Western country, thanks to the competition from all the discount providers. Public transit around Cologne is reasonable. I used the KVB app and Google Maps to get around without any major issues. It might seem like stating the obvious, but English is spoken well by nearly everyone in Germany. I had a decent conversation with some ten year old kids at one point, who had much better English that I had German. Still it was really nice to know at least some of the local language – which for me is not the norm most places I visit.
Flying here is a bit confusing because Cologne and Dusseldorf both have airports that are close, and then there is what I did which is to fly into Frankfurt and take a train. It's almost too many options which make researching a flight a bit slower. Rail links to Berlin, Brussels, Amsterdam, even Vienna, and more travel direct to and from here, although expect delays. I had delays on nearly every train I took, one forcing me to spend a night in the middle of my trip. Not living up to the punktlich stereotypes anymore, unfortunately.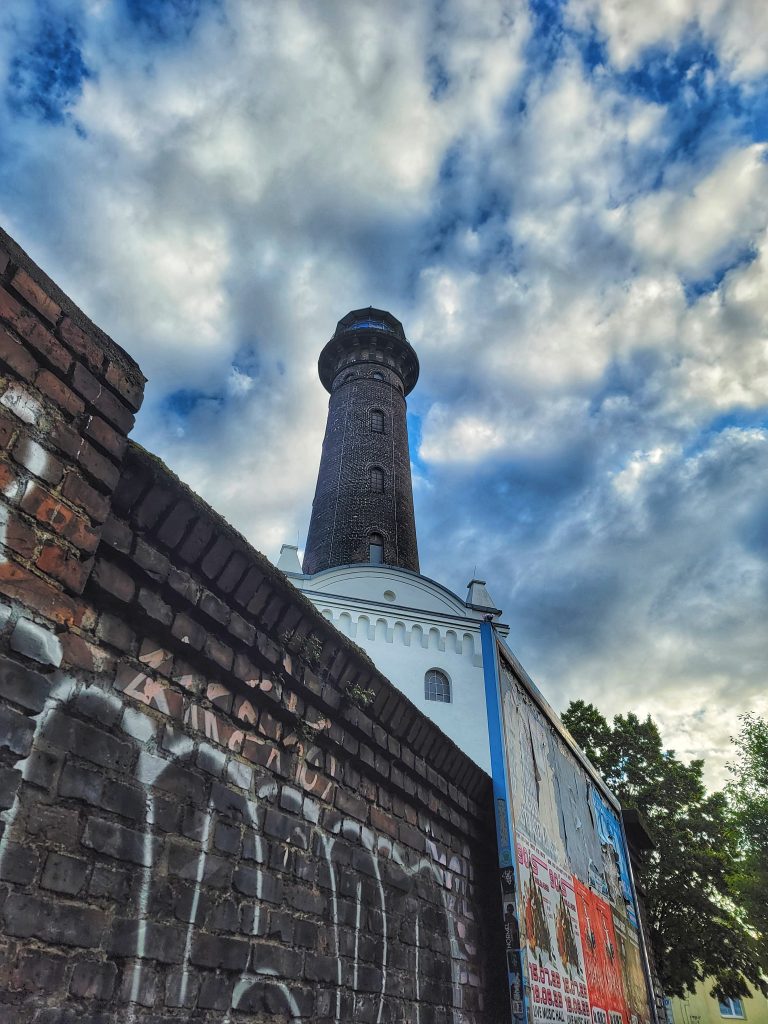 I had read a number of people saying that Cologne was amazing and so lovely, although to me is more just 'nice'. It was nice in that is had more green space and parks than most European cities. People were friendly and multicultural. The rivalry with Dusseldorf is significant, and I will jump in here and say that I actually have felt a little more comfortable in Dusseldorf although it is even more industrial in appearance. They each have a distinct beer, a Kolsch in Cologne and the Altbier in Dusseldorf. I stayed in Ehrenfeld which had a nice vibe. I particularly enjoyed the Helios lighthouse which I could see out my window. Parts of the stadtwald, with a few remains of Prussian era fortresses, also provided a nice place to run nearby.
The one thing that really impressed me about Cologne was the amount of energy on Saturday nights, and other nights, with so many people running around. There were frequent small festivals and other events. Yet as sitting, drinking, and gossiping are not my favorite activities, I didn't really fit into this vibe. A surprising number of Germans are disdainful of America, in fact it often seems that such prejudice is there simply because it is 'cool' for them to be so.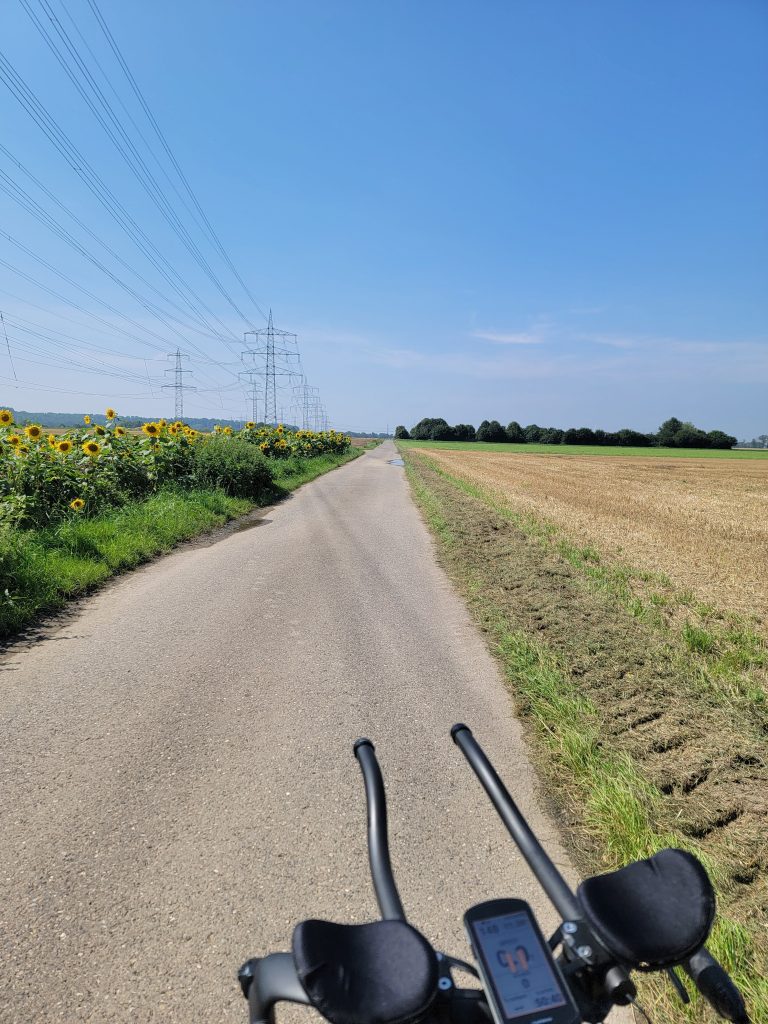 Cycling here was pretty good. I had a nice route out to Glessen from Ehrenfeld that I rode frequenty and the 'Terra Nova Speedway' route in this direction was recommended to me but I didn't try it. It is not Netherlands level of quality but overall I think most people could feel comfortable riding around Cologne. The views were not too amazing. There were no less the three coal power plants visible from my short hour long ride out of the city, which were about as exciting as the scenery got that way. I will confess I was expecting more climate friendly actions here, but I saw very little.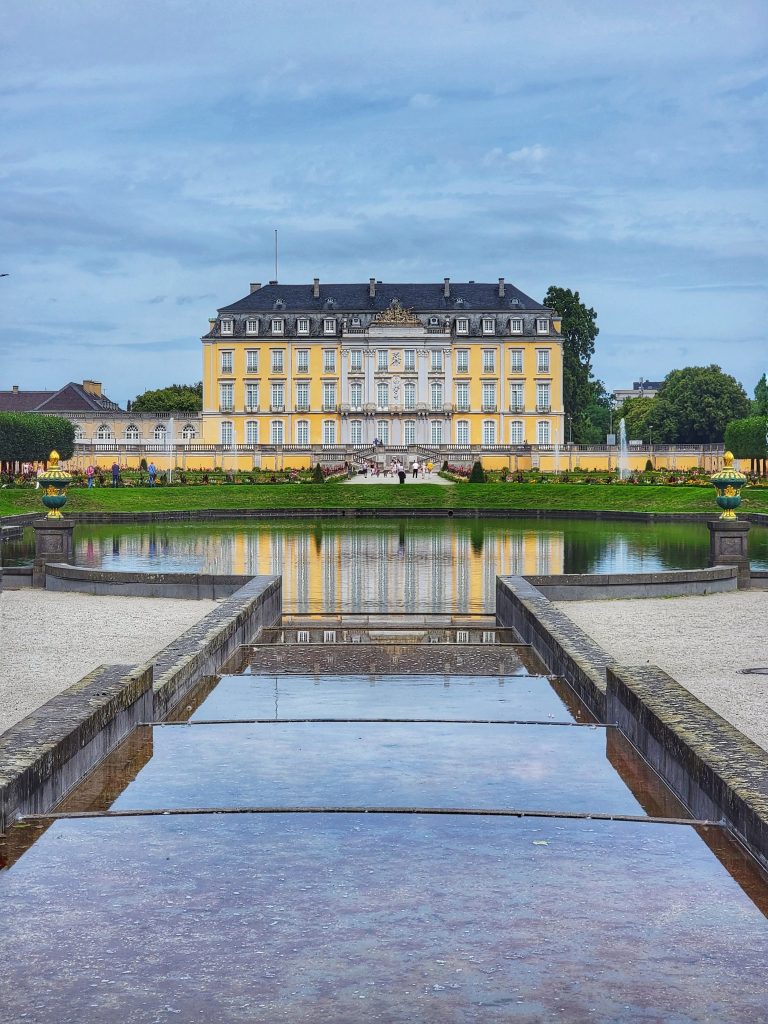 Here is a quick list of trips you can take on from Cologne. From here, you can effectively visit three other countries fairly easily. Some of these are closer than others.
Koblenz and the Romantic Rhine
Trier, Moselle River Valley (Burg Eltz and nearby castles too)
Aachen
Maastricht, Netherlands
Liege, Belgium
Luxembourg
Nürburgring (car race track) and Eifel Mountains/Park
Dusseldorf and neighboring cities
Bonn and Bruhl Palace
Roman Archeological Parks and Bad Bentheim to the further north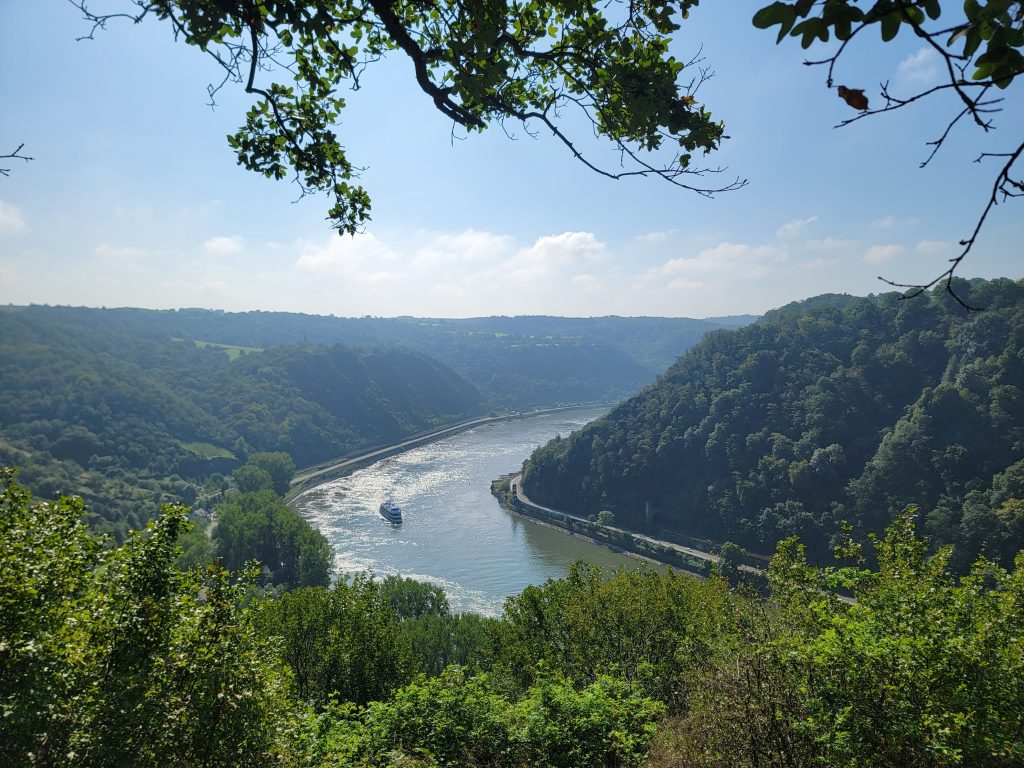 I really loved my four day trip, by car, down to Koblenz, along the Rhine to the Loreley Rock, back up the Moselle River castle-hopping along the way, to Trier, then through Luxembourg and back via Viaden Castle. I could probably write an entire post on this trip. Koblenz has a beautiful fortress, the Canyon bike HQ, and the Wehrtechnisches Museum Koblenz which is an excellent military museum. Don't forget the beautiful riverfront. The Rhine here is beautiful and packed full of castles. Burg Eltz near the Moselle was neat and one of many castles along the Moselle. Trier was one of my main reasons to visit Germany. It was a Roman capital and still has an excellent Roman city gate, a fully functional Roman bridge, and the excellent Roman basilica and cathedral. Trier was also relatively quiet after packed Koblenz. Paradise for me with all the Roman buildings. Luxembourg is such a perfect city, beautiful and modern, and with nice countryside towns with sites like Viaden Castle to see as well.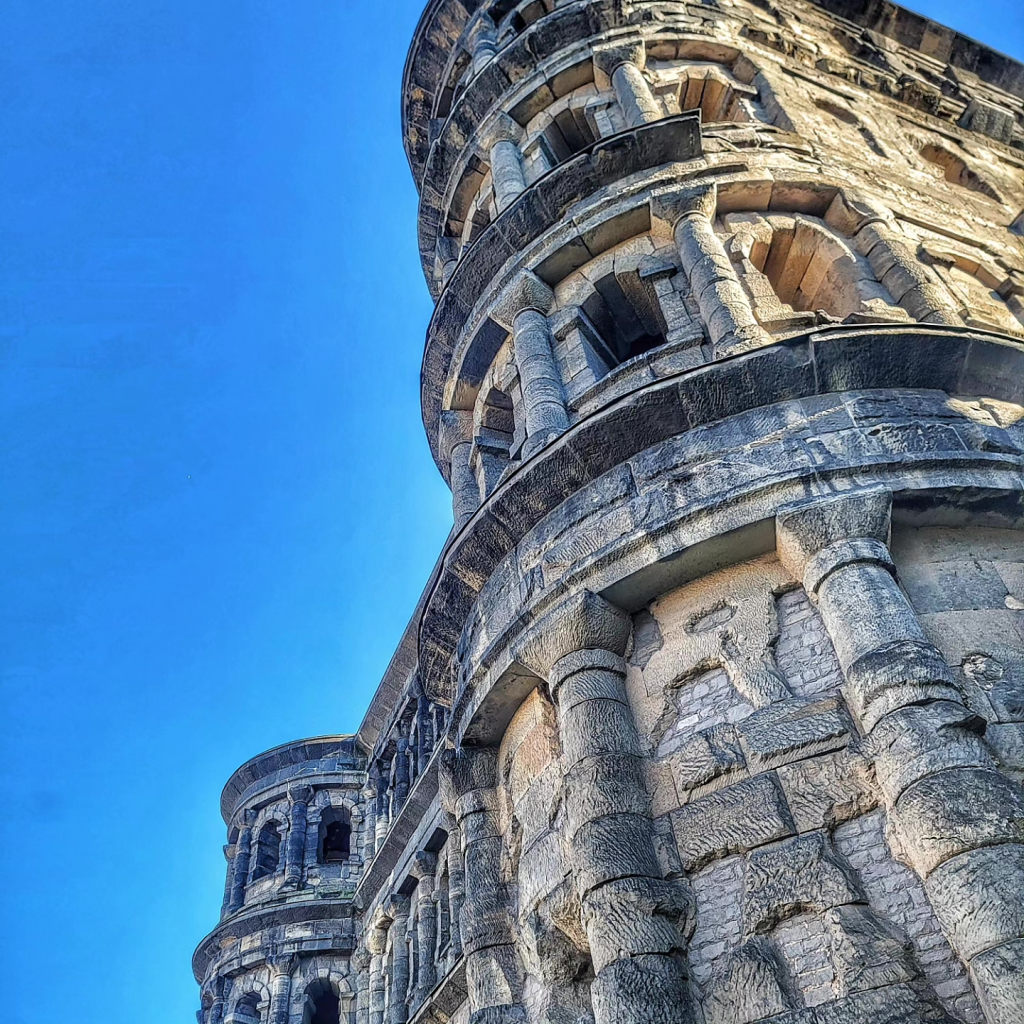 Trains can get you almost anywhere but a trip down the Autobahn, no speed limit, is a tourist attraction in itself. Beware the frequent speed traps elsewhere, however.
In conclusion, Cologne is a nice city. What really makes it great are the side trips and destinations around it, but the heart of Cologne is nice as well. It was an easy city to visit with solid and understandable infrastructure. It wasn't the cheapest place but it wasn't ridiculously expensive either. A place to get a taste of western Germany, although perhaps I will have to come back and do the same with eastern Germany.