Tenerife is an unusual destination in that few in America have ever heard of it, while in Western Europe almost everyone has, ranking only behind Majorca as a favored escape for sun and sand. I spent a month there with my bike and trying out a 'coliving' space and must say I quite enjoyed the experience overall.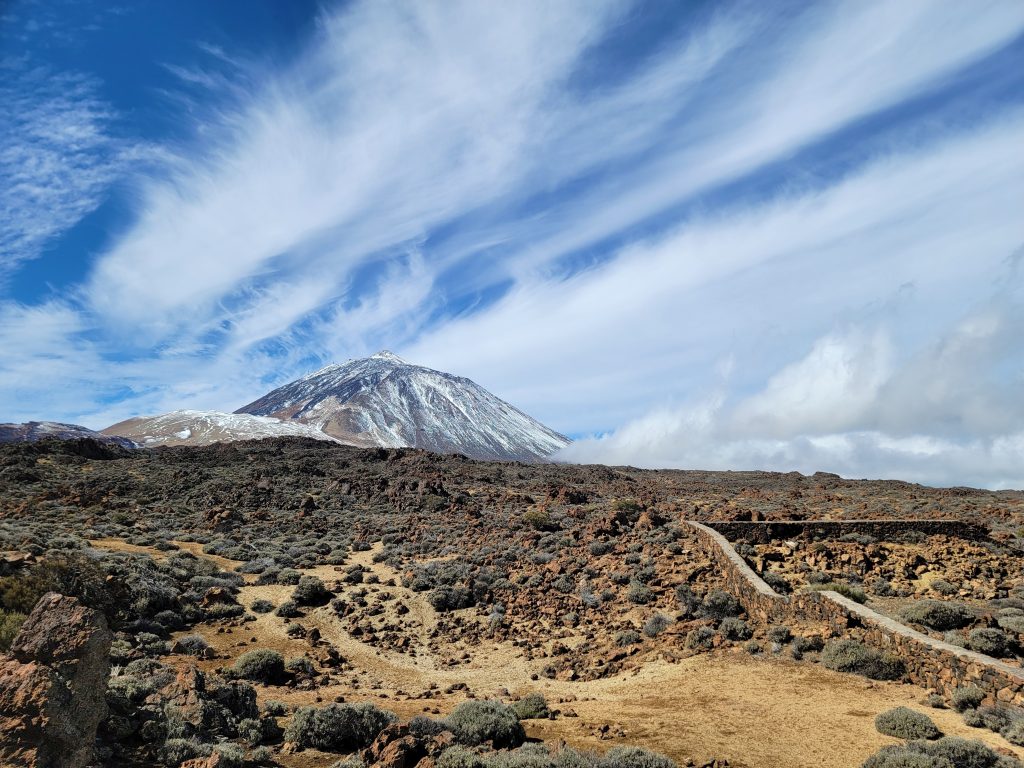 Tenerife is part of the Canary Islands. They were colonized by Spain and are well integrated into Spanish culture although they are in the Atlantic Ocean, well south of mainland Spain, closer to Morocco. Their placement further south makes for one of their biggest attractions: warm weather. Even when I was there in February, the coldest days required only a light (rain) jacket, and plenty of days were still t-shirts and sun. As a series of volcanic islands, the shortest description of the islands would be a 'Spanish Hawaii'. While I only traveled to Tenerife, from what I have heard, most of what I have to say can safely be generalized across to the other islands as well, with Gran Canaria being the second most visited.
Tenerife has a decent-sized city in the north called Santa Cruz. It isn't particularly touristy except during the February Carnival, with La Laguna, essentially a suburb, being the cutest area. Here the north airport makes for the simplest bus connection to Puerto – the city where I stayed. In the south there is another airport and Las Americas. The drier south has the best beaches, the clearest weather, and the most annoying all-inclusive-resorts. Puerto suited me better than the south.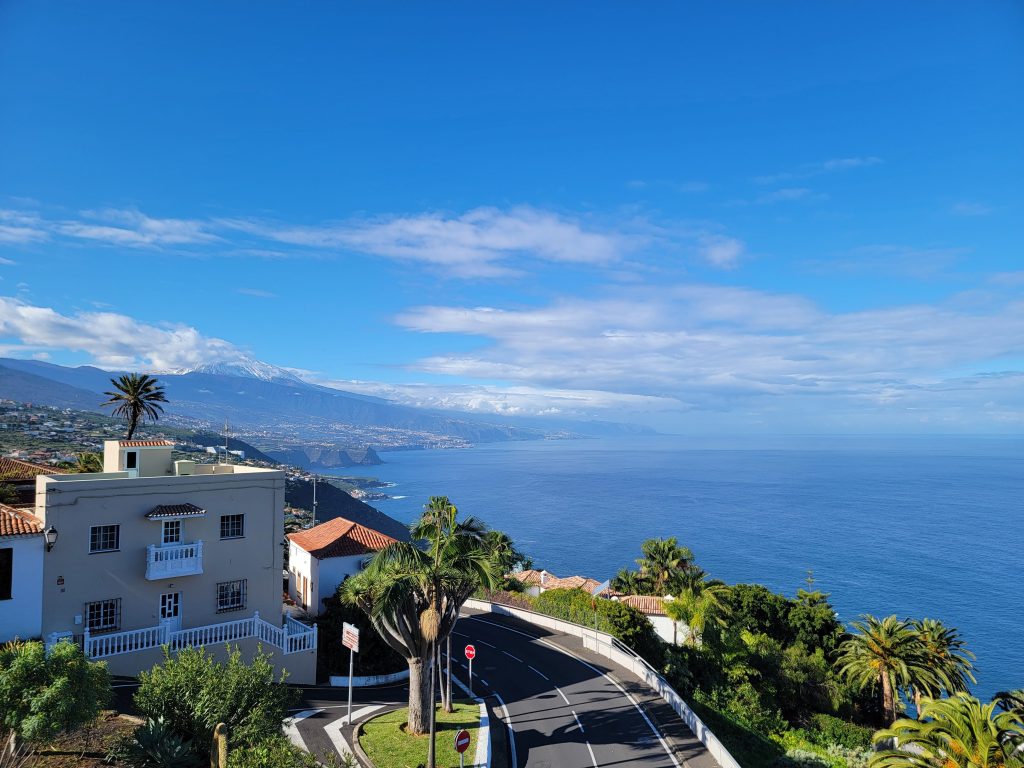 Above it all rises Teide, the volcanic mountain which offers the highest vertical climb in all of Spain, upon whose flanks the professional cyclists of the world flock to get some live-high-train-low in winter. I didn't live at altitude here, but I will say the cycling here was quite good. The roads are a bit narrow, but that is more than made up for by respectful drivers driving skinny cars. There is also a lot of mountain biking. For those who don't ride as much, the hiking here is quite accessible, with plenty of online information and signs on the many routes. In general outdoor activities, sports and beach, are the main things to do around Tenerife.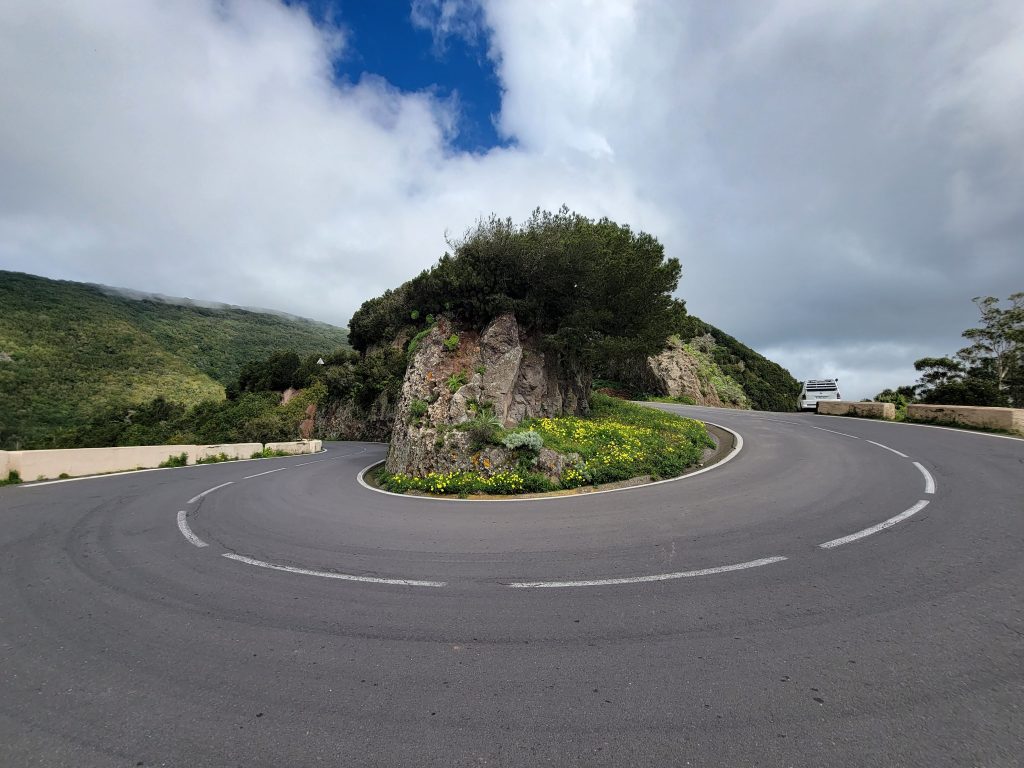 Just don't come to Tenerife if you don't like climbing. Every road and path goes either up or down most of the time. There isn't flat.
Tenerife seemed comparatively cheap to me, cheaper than Hawaii or southwestern US in late winter peak season. I could comfortably rent for $1000/month in peak season in either the coliving or Airbnb easily. Internet is good. A car is nice to have, but not needed for a long stay. It is possible to get around the entire island by bus which worked fairly well, albeit running not quite to schedule all of the time. The Europeans seemed to disagree, they found Tenerife somewhat expensive and the Germans particularly dislike the lack of punctuality of the buses. But there are so many Germans around, almost outnumbering locals as both expats and tourists, that they don't seem to mind that much.
It was easier to get groceries than I was expecting, as I lived near not one but three supermarkets – the main shopping mall area of Puerto near Las Arenas. I was however a bit disappointed by the restaurants overall. They were fine but not the finest dining. Popular reports indicated that small wineries, which are allowed to serve home cooked food as well, are quite good, guachinches.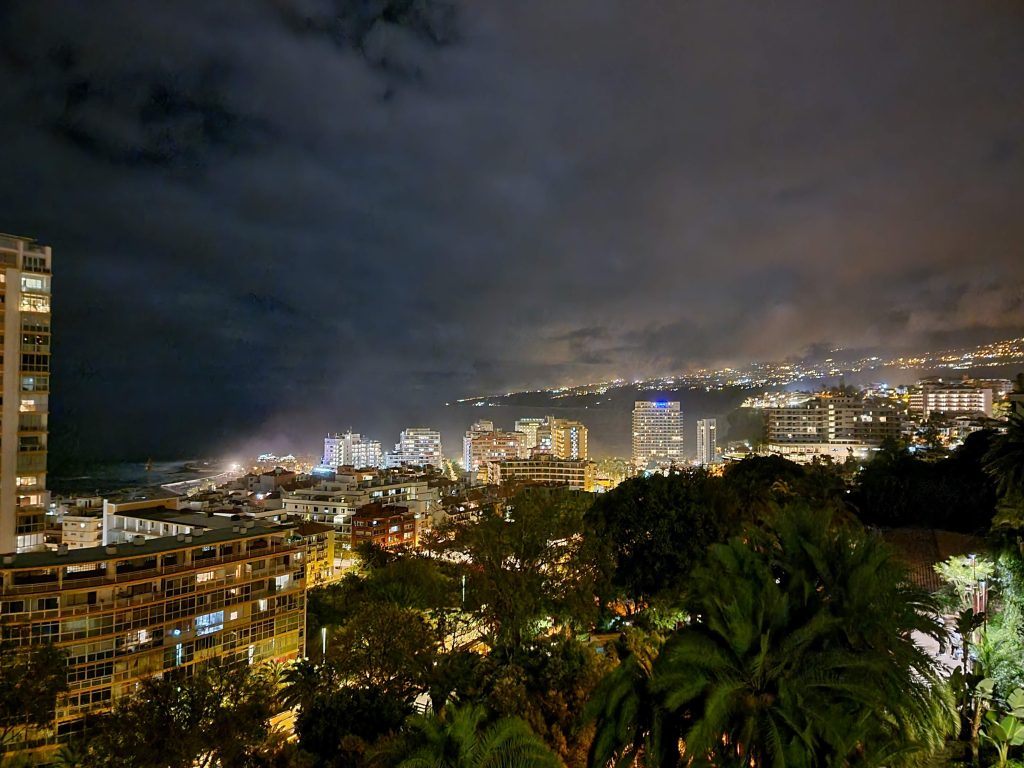 It is worth talking a bit about where I stayed, a coliving space. While not entirely a new concept, it seems to be growing in popularity and worth explaining. I am fairly certain it is derived from the word coworking in that coliving places usually feature a dedicated work area with a focus on supporting the digital nomads who will be working there. To the working is added living. As opposed to a hostel, the focus is on having individual, rather than shared rooms. A hostel will generally have lots of partying 18-22 year olds, the older 20's and 30's will be at the coliving space where they can get some sleep and do work too. There are plenty of exceptions but that's the basic pattern.
I stayed at Ikiagi Coliving which was generally good. Most of the awesomeness comes from other guests, which does mean there is a bit of luck involved in the quality of your experience. Personally I loved being around other digital nomads, mostly European, who shared a lot in common with me. When looking for places to stay, it is worth considering the route of the airport express (#30 for Puerto) which is the only bus with storage for big bags.
At +6 hours from CST I was working into the evenings which did limit my weekday partying options, had I wanted them, but the time difference is pretty much ideal for evening work and less than the rest of Europe – better than Hawaii with early mornings too.
My work schedule also worked well with the vagaries of the local weather, which for whatever reason at that time of year tended to be sunny in the morning and cloudy in the afternoon. Often times the clouds are just clinging to the ridgeline and it can be sunny at the lowest parts of Puerto and cloudy or even rainy 5 minutes up the hill. It is worth being aware of La Calima where wind from Africa occasionally fills the air with dust like a fog, which is not good to breath excessively. During my month-long stay I saw this happen twice, covering about four days total.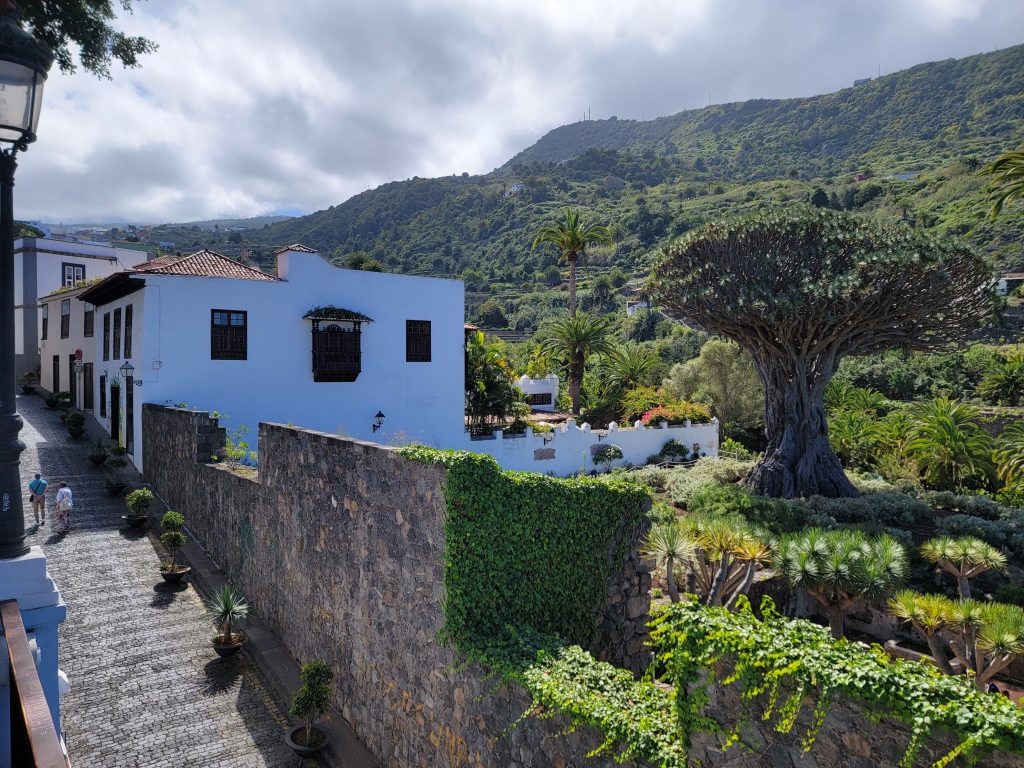 Unfortunately I can't report much on the beaches as I didn't have much interest in them. I think the ones near Puerto, volcanic coves, looked pretty neat, but you'll need to head south for the best classic style beaches. Essentially a suburb of Puerto is the pretty town of La Orotava. Further out is Masca, a great hiking or car trip destination, with lots of other good hikes in the area like Teno. Teide is neat as well, although reaching the summit requires advanced planning and booking. Anaga is a northern area with neat tree-lined hikes. I also liked Garachico which is a neat coastal town, along with nearby Icod. There were good cycling routes to all of these destinations from Puerto if you have a road bike.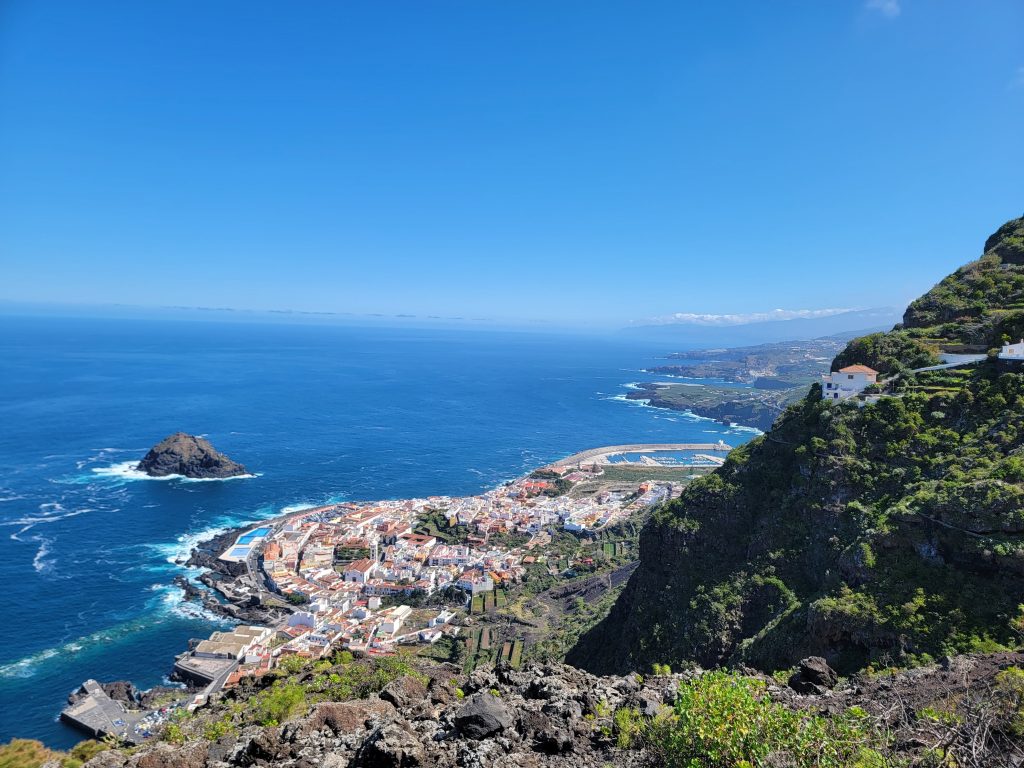 I stayed during what is, I believe, the largest event of the year: Carnival. It is theoretically a pre-Lent festival, but really runs for a month going well into Lent. Santa Cruz has the biggest events, with the smaller cities staging more of their events for after those of Santa Cruz. There are many activities, but mostly it is reggae style music and drinking. However, they do take dressing up in costumes quite seriously, and I recommend you bring one if you plan to hang out for Carnival. It is also fun just to stare at the crowds. It wasn't really my vibe, overall, but still an interesting experience.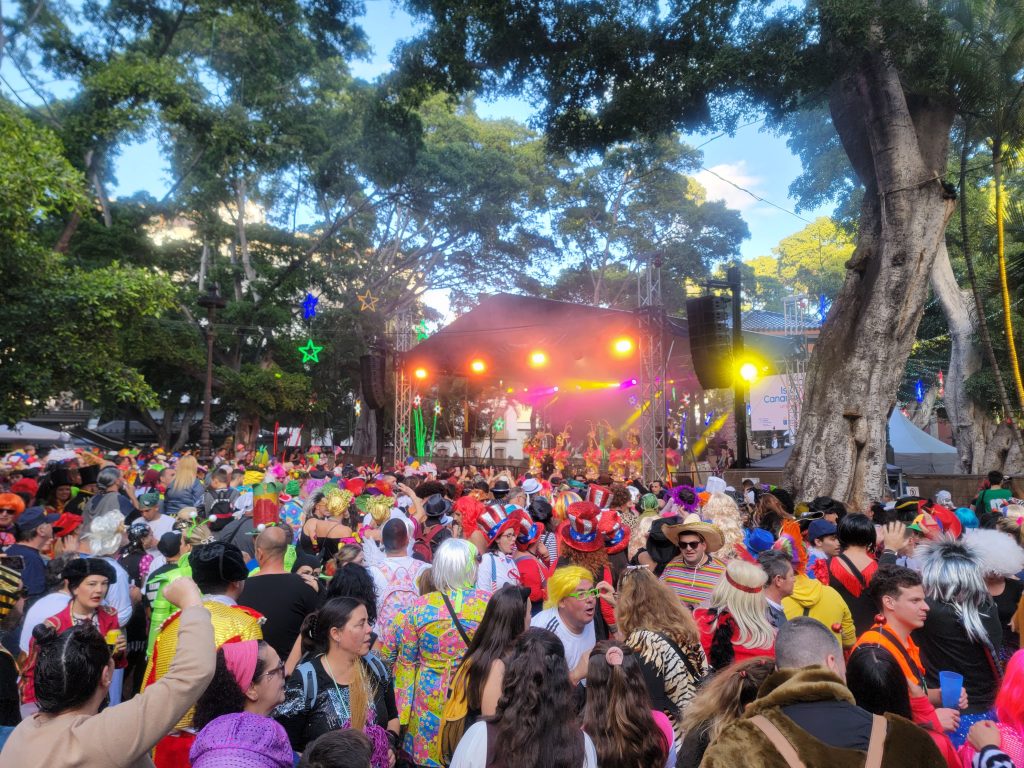 I was slightly disappointed to find absolutely no marker anywhere near where the Spanish, in conquering the island 500 years ago from some native peoples, first lost a battle, then came back and slaughtered the natives in return. There's a town called La Victoria right near by, which must be named after the second victory, but otherwise no history anywhere. Not even a trace of what the indigenous culture might have been as well, anywhere, at least not that I saw.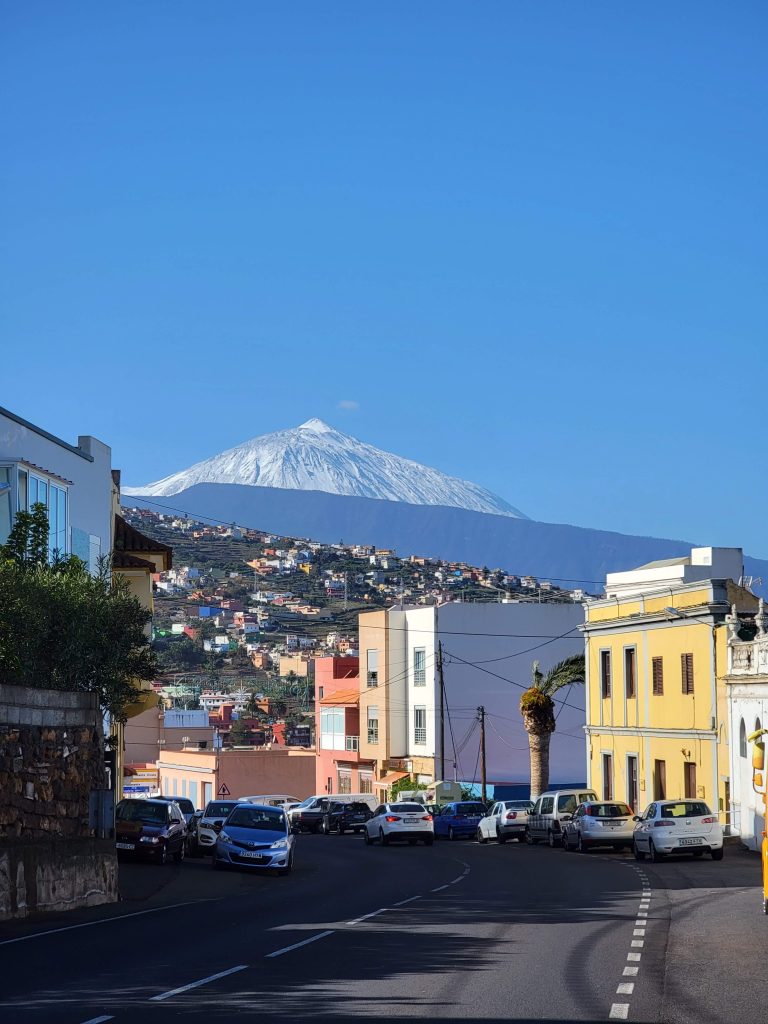 It's an interesting tidbit which makes a point. There isn't much to do or think about in Tenerife besides hike, bike, lay on the beach, and maybe party a little. All of which are quite lovely activities, but come with your expectations calibrated. Oh, and the surfing is supposed to be good.
Overall, I can definitely recommend Tenerife to Americans looking for a trip that involves cycling. However, Hawaii would probably be a better first choice if you want just beaches and hikes of a high quality. This would also be a good 'I cannot decide between Hawaii and visiting Europe' combo alternative. For Europeans, for whom it is closer to home, it is definitely a nice trip.