I can see why Columbia, particularly Medellin, is a popular travel destination. Firstly, the weather is perfect all year round. It has a tag of the City of Eternal Spring, or perhaps more likely, eternal summer given that it is mostly 70 rarely leaving the 60-80 degree range. It is lush and fertile, with ample rain to leave the valley it rests in covered with green.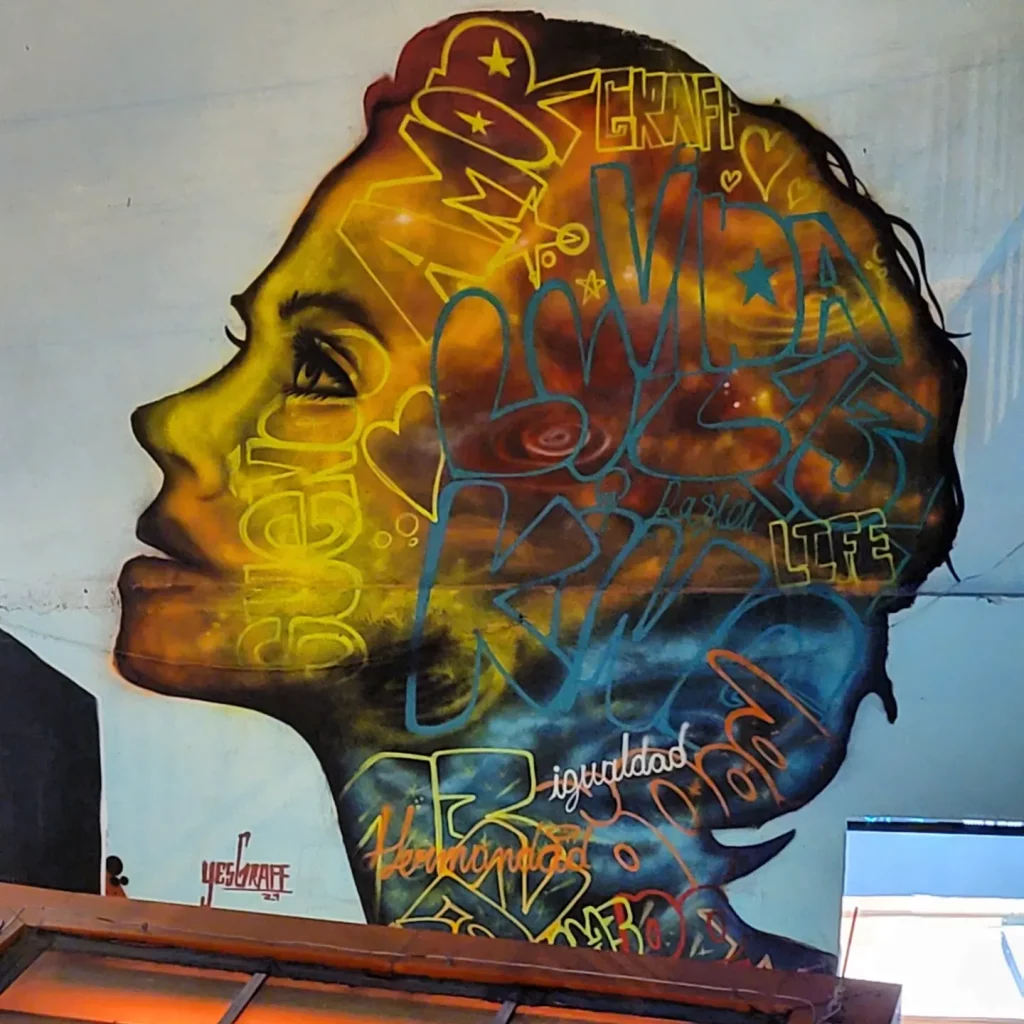 There is a lot to like about the city. The people are very friendly. Normally such a cheap place to stay would be a bit more rough, but yet even in the communes or barrios, which at first glance look like favelas, don't seem dirty or dangerous. Quite the opposite, it is clean and well-run.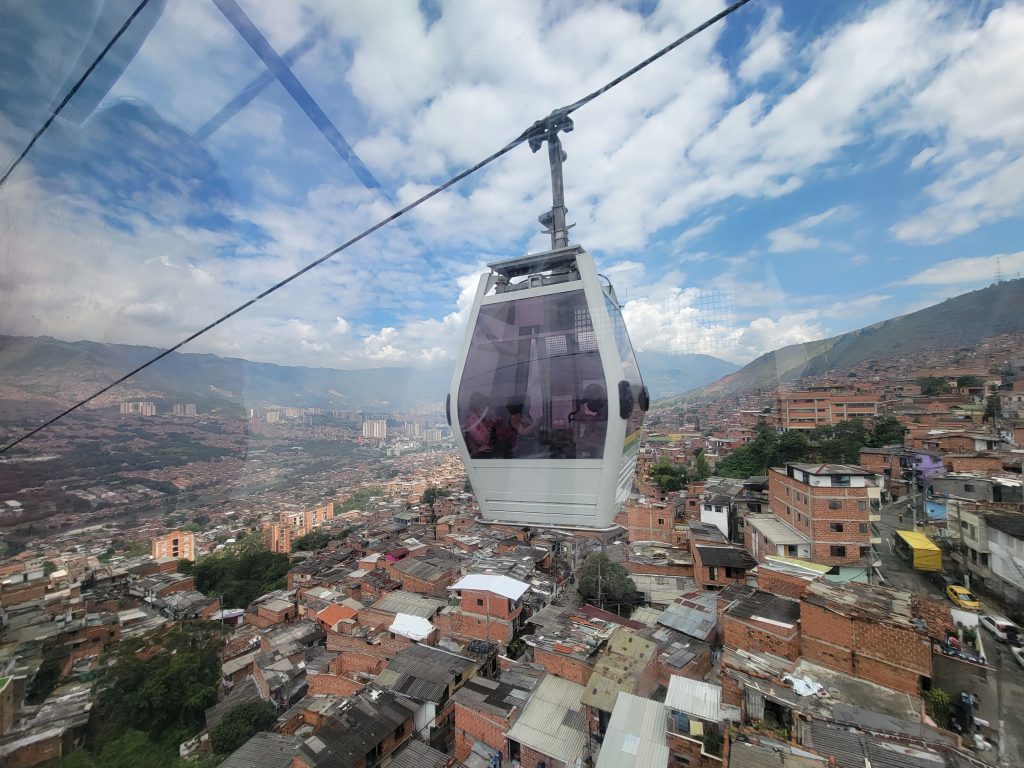 For those of us doing remote work from the US, it has the advantage of being on a US time zone. The metro in Medellin is excellent and can make trips to most parts of the city quite easy. No car required here. I have absolutely no idea why anyone spends time in Florida or California for spring break when Columbia is cheaper, more walkable, and simply more exciting. And the culture shock is quite low, with plenty of familiar brands on the shelves of the supermarket and the power outlets identical to those in the US.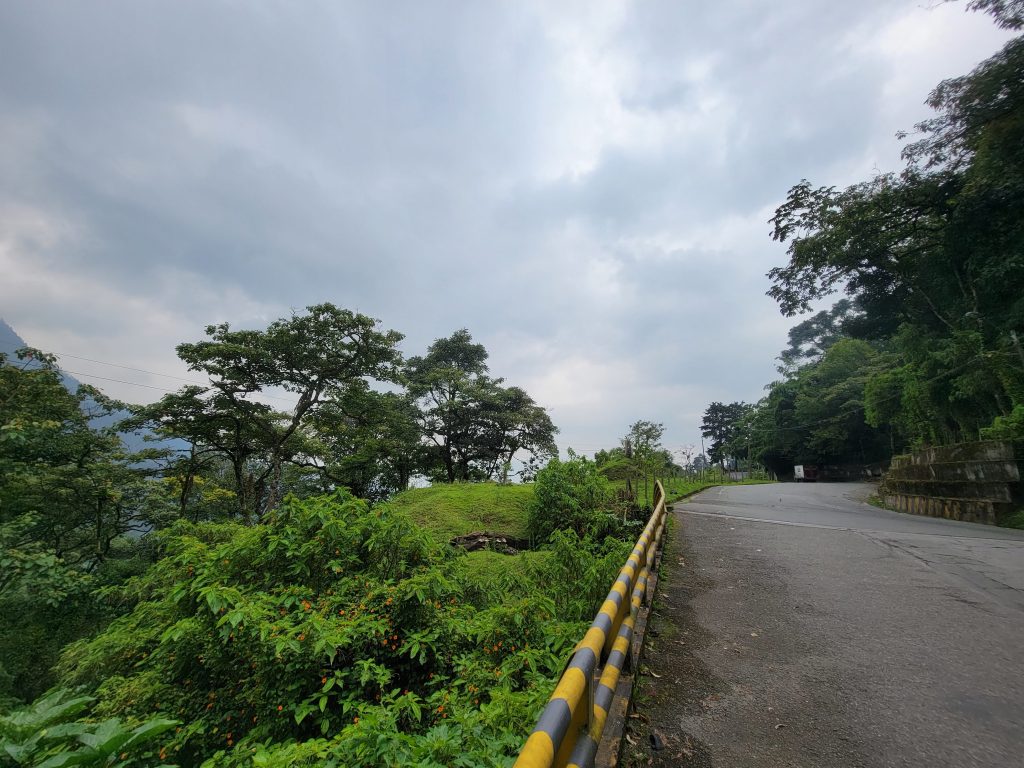 I came here, with my sister as a translator, for a different purpose though: cycling (and also because I'm trying to cut down my Euro-centric travel bias a bit). Columbia has an excellent cycling culture, and some good riding generally.
I was, however, a bit disappointed by the bike riding. Certainly, it wasn't due to a lack of respect. It is a big upgrade to have cars behaving very respectfully (unlike some parts of the US…). Nor was it due to the lack of good roads, as most roads are in good shape, are scenic, and offer some killer climbs such as the Alto de Las Palmas starting right in the city.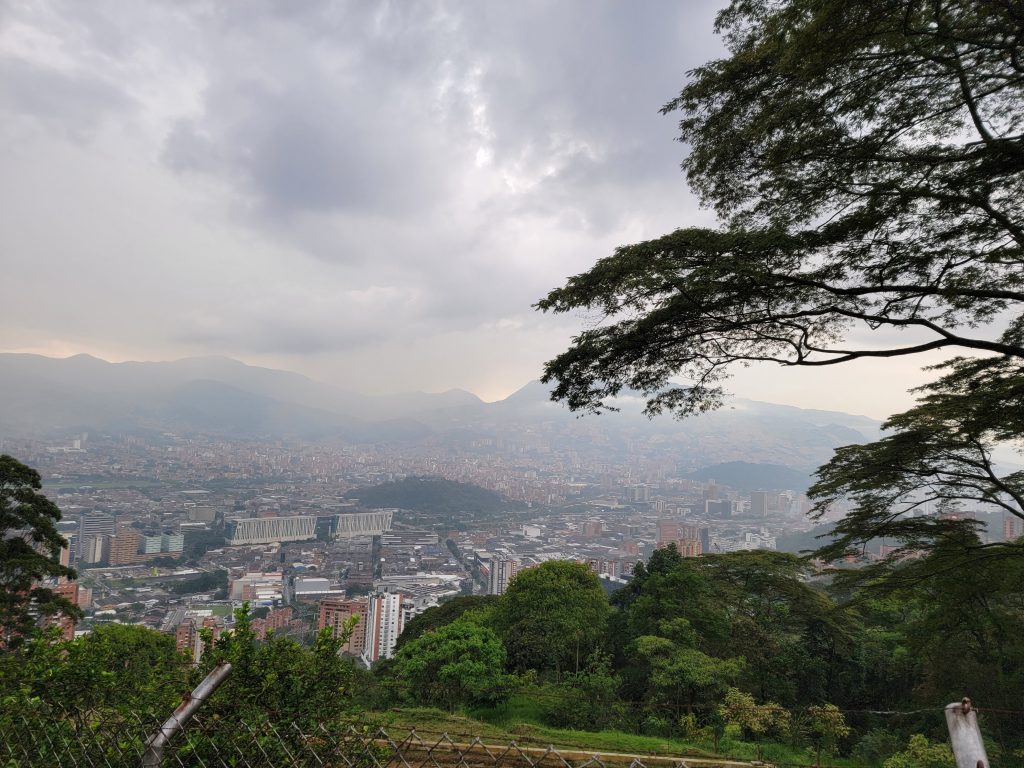 Probably the biggest downer for me, as an athlete, was all the air pollution. Medellin is very tightly packed in between two mountain ridges. That makes for poor air circulation, which combined with a lot of older and poorly maintained vehicles, creates a thick miasma at times. Also, the roads in the city proper were very busy with cars, motorcycles, and pedestrians. No amount of respect from drivers makes up for the inherently dangerous combination of unfamiliar roads and lots of traffic.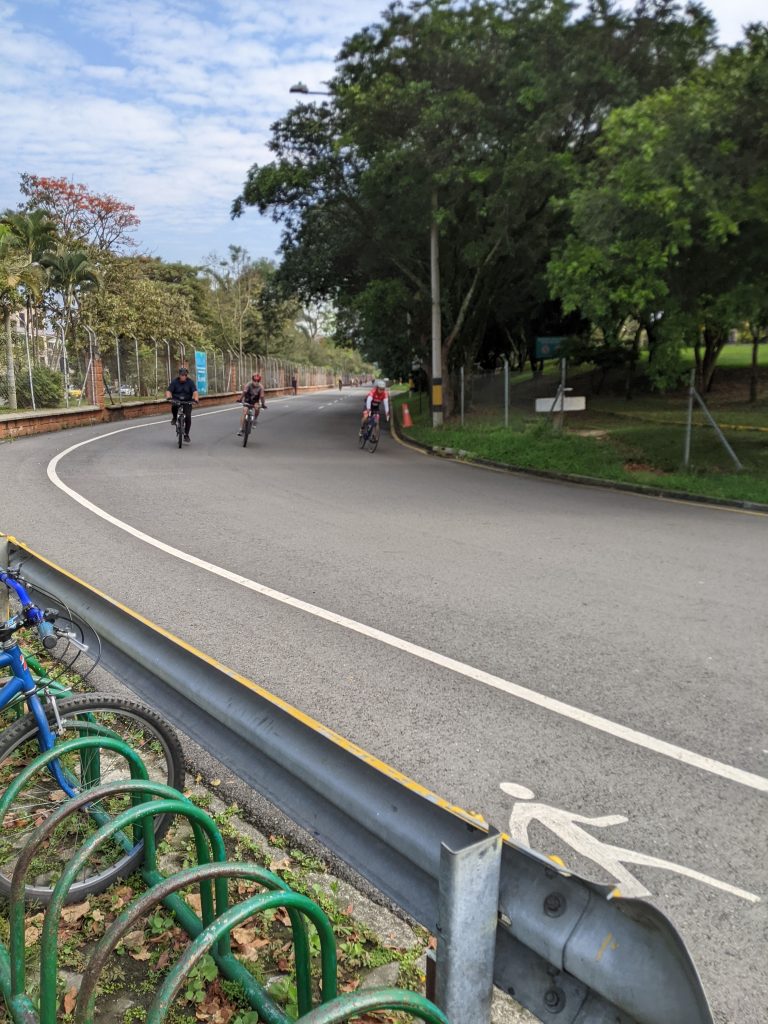 If I were to stay again for cycling, I think I would stay near the airport. The international airport is well outside of city and its air pollution, and it happens to be in the direction of much of the best riding. A tour guide also recommended Jardin and Ceja as opportunities, but the airport has the advantage of offering lots of transit opportunities into the city proper so a car would probably not be necessary.
One cool thing, if you do stay in the city, is the opportunity to bike on this (driver education?) course by the city (not international) airport which is open every morning and is a great place to just fly around (pun intended) and get some training in. There's also a closure of many roads most Sunday mornings, just for cycling and sports. I found this article to match my own experiences for good routes. I found good running routes inside the city to be lacking although there are some good walks and hikes.
Rain plagues all activities, however, although I did have a local comment that it had been particularly rainy recently, so maybe my experience was unusual. The problem I had was that the weather forecast for rain was useless. You expect some inaccuracy, but it felt like I would have done much better if I believed the opposite of what the forecast said it would be.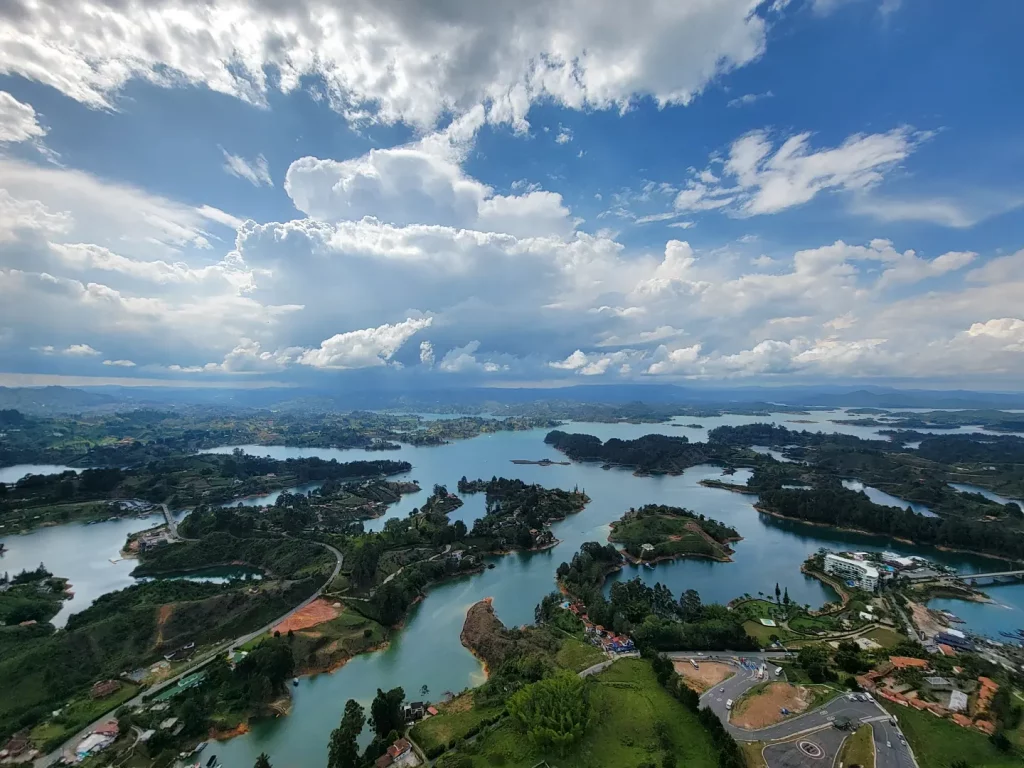 On a completely different topic but very important to mention is the importance of being able to speak Spanish. The lack of English speaking here is probably the single greatest challenge for visitors. You can get by just fine in the main tourist areas like Poblado, and even where no one speaks English you can make it work as the locals are patient and understanding. I had my sister along as translator, who can speak Spanish decently when she isn't being spacey as she tends to be.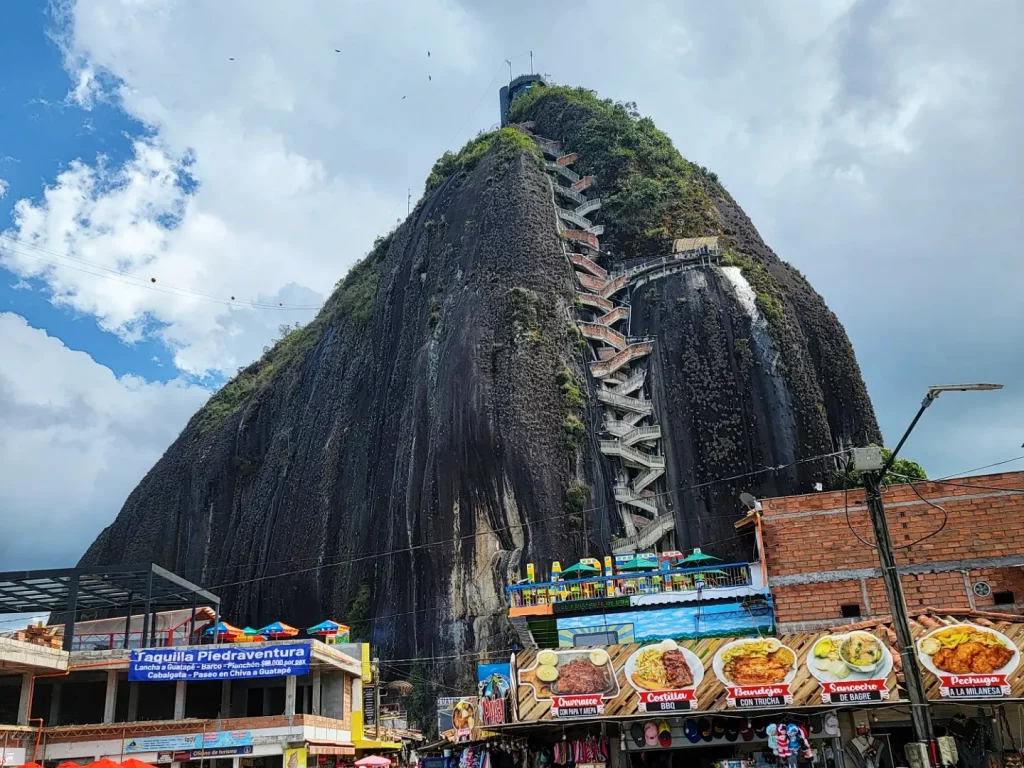 Let's address the basic tourists things as well. Firstly, there isn't that much to do here from a traditional attractions position. This is not Paris. There are some rather unremarkable museums. Guatape and the giant rock there are the only really unique site. Instead you have vibrant communities, good street art, a fascinating metro cable car system, and a famous former drug violence history.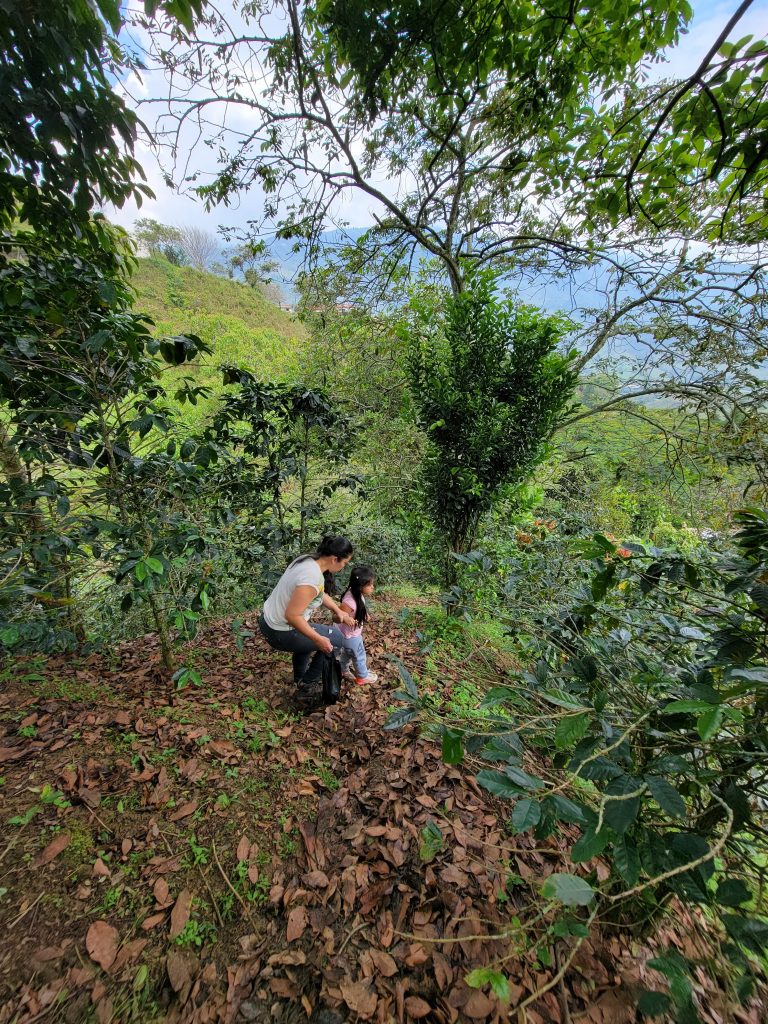 One of my personal highlights was going to see coffee and cocoa plantations, which as a food and plant person, I absolutely loved. It was great to really see the realities of what producing those looks like.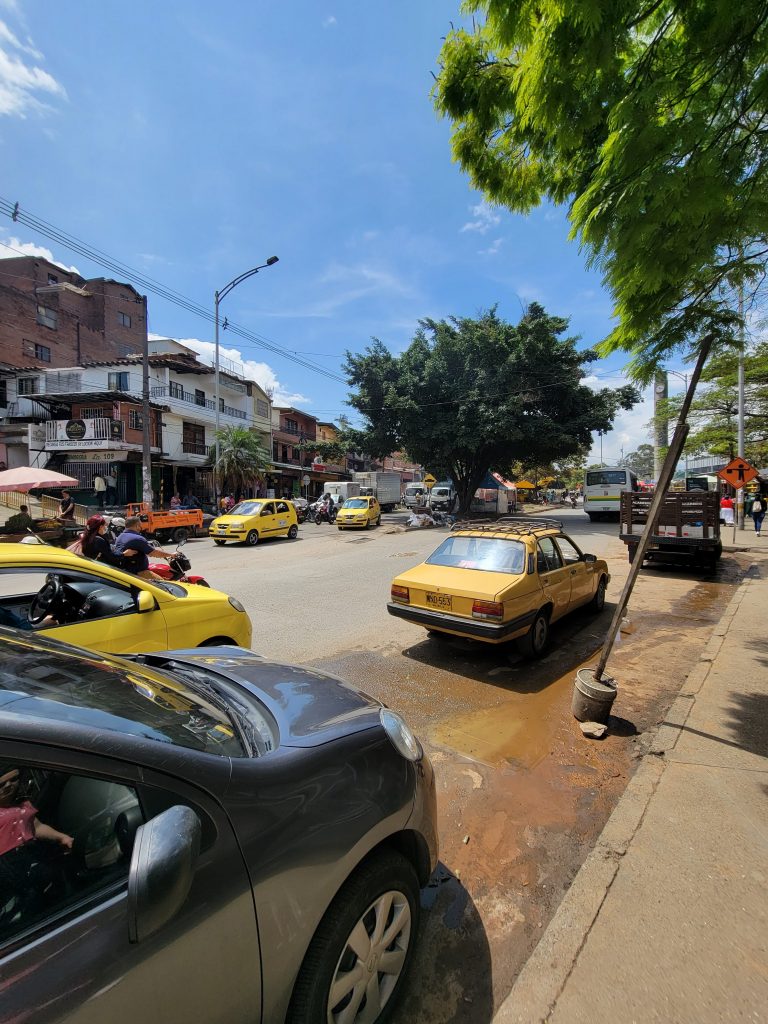 I have no idea where all the talk of crime in Medellin comes from. I quite seriously think that expats make it up to scare people away and keep it all to themselves. To be fair, I am a tall, athletic male with decent situational awareness who doesn't drink alcohol, in other words, I am rarely the softest target around. Yet I didn't even walk into any neighborhoods or situations that felt in the least bit sketchy, and no, I didn't just stay in the confines of touristy Poblado. My overall feeling is that you are in far greater danger in Chicago than Medellin.
Some other random feelings? Well, there is this local cheese they throw into all sorts of stuff and I absolutely hated the aftertaste. This is also the city of fruit – you can find street vendors, big farmer's produce markets, and quite a selection in stores as well. It is also one of the only places I have been that had a strong feeling of "things are pretty good, and are getting even better" from the local culture.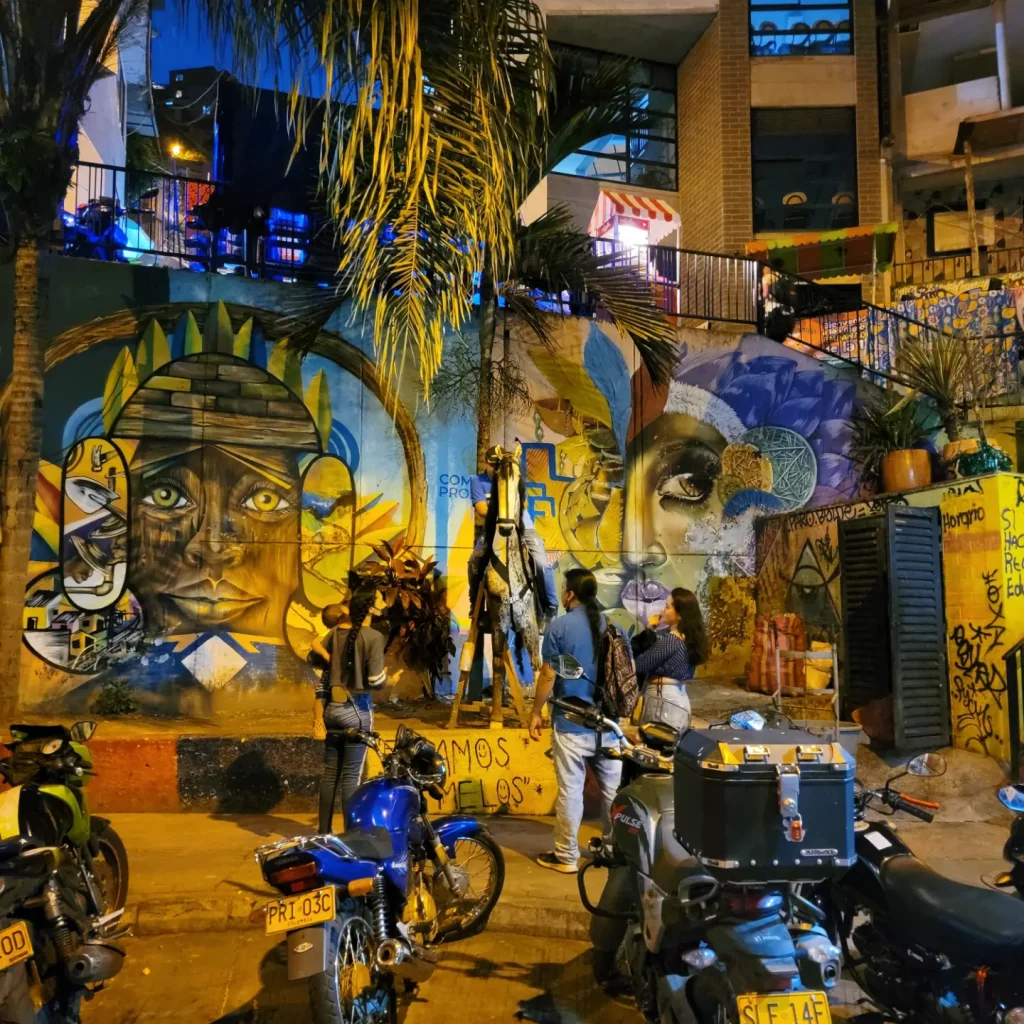 I was also generally surprised by the relative scarcity of tourists given that this city tops the tourist charts for South America. Occasionally there will be a crowd of English (or more often, German) speaking tourists around you in Poblado, but overwhelmingly this is a city still run by locals for locals. While single, young white men tech workers are a decently large demographic, they are not the only ones. What is really missing are old white tourists which drive tourism elsewhere. I felt like this was a city mostly for young tourists, driven by, from hearsay, appears to be a good selection of hostels (I personally spent the time in an Airbnb apartment so no hostel experience in Medellin personally).
And that is who I think this city is best for: younger tourists looking for a thriving culture, decent prices, and great weather. It is a place to relax and spend time out without feeling an incessant drive to "see all the sights." A good place to actually have a holiday as a holiday. I have no idea if I will come back, but if I do, I definitely will study up on Spanish. A half year of Spanish when I was 14 just is not sufficient for appreciating the culture and adventuring around the country like it deserves.