Croatia is just about perfect for everyone. It is rare that can be said about a destination. I came for the history, of Roman, Venetian, and countless other influences. I also came for the weather, which on the coast stays mild for much of the year (inland is a different story). To go with that weather, there are countless perfect sandy beaches along the quintessential Mediterranean coast.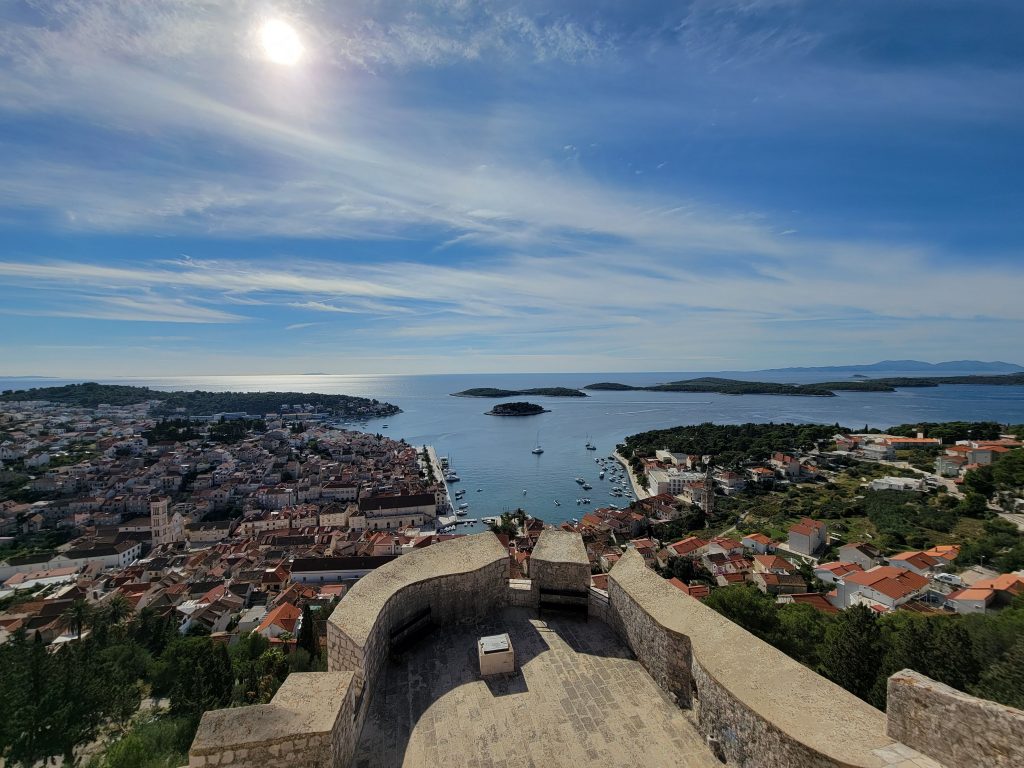 Things can get expensive in tourist areas, but walk just a few hundred meters out of the center and prices have already dropped significantly. That's one thing that appeals to me, most of the tourists are contained in a relatively small area (in no small part because many of the tourists are day trips from cruise ships) so escaping the crowds into a local feel isn't particularly hard.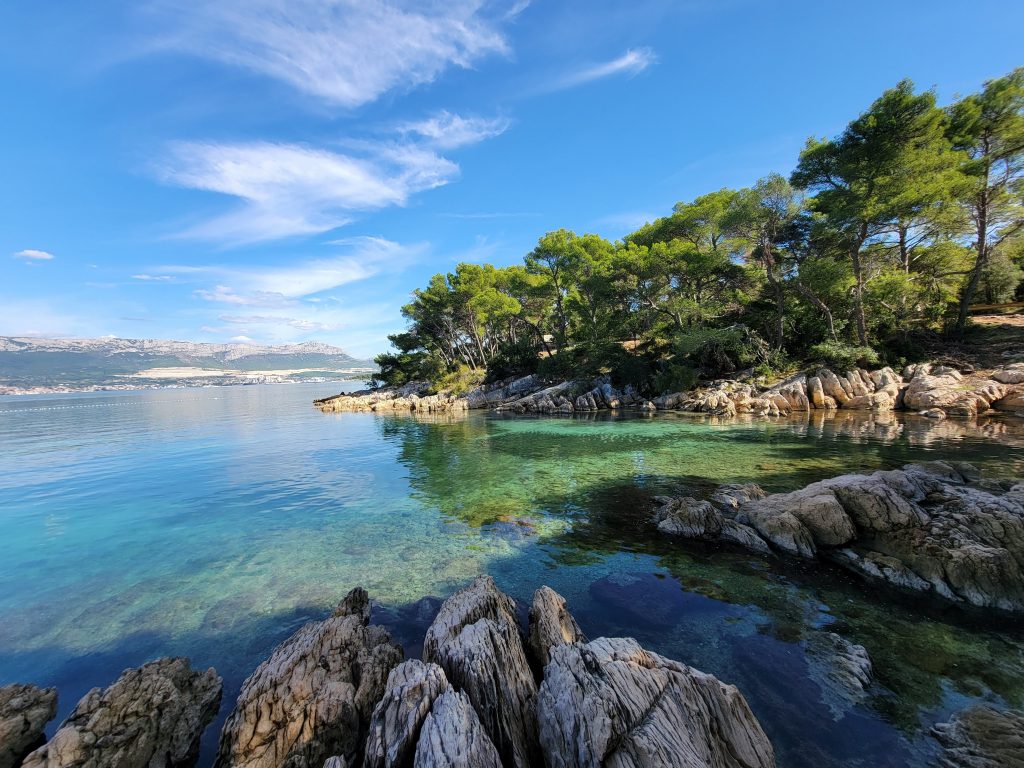 Fall seems a perfect time to visit the coast. Temperatures were in the 60's and 70's F (low 20's C) for much of the day, and the crowds are less. The weather forecast predicted more rain than actually happened (to be fair, it often rained up in the hills without reaching the city). In Dubrovnik, it felt deserted in parts of the old city once the cruise ship buses left around dinner time.
Dubrovnik was amazing, I loved the city walls, cycling up the hill, and walking the coast. I spent five days there: two full days would probably be more than enough for most people. The Hilton Imperial Hotel was expensive but amazing with a fancy balcony overlooking the city making the premium room well worth the extra expense.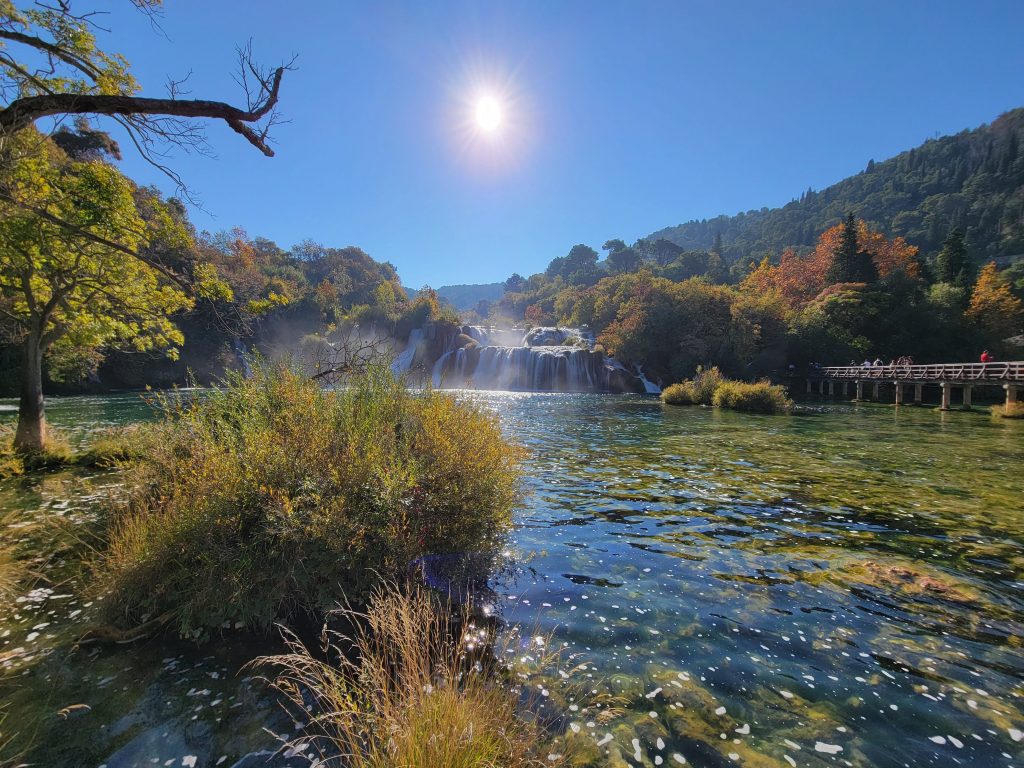 Split, on the other hand, is a much better bet for a longer stay, which is what I did. Split has plenty to do, the ancient Roman Diocletian's Palace is awesome. The inner old city of Diocletian's Palace has an absolute labyrinth of incredibly narrow streets which are really fun to explore and get lost in and get lost in. I also went running or cycling through Marjan Park some 30 times and always found it wonderful. The opportunity to exercise in Marjan became one of the main highlights of my stay. The park offers some great photogenic spots, good exercise, and peaceful nature right next to the old city.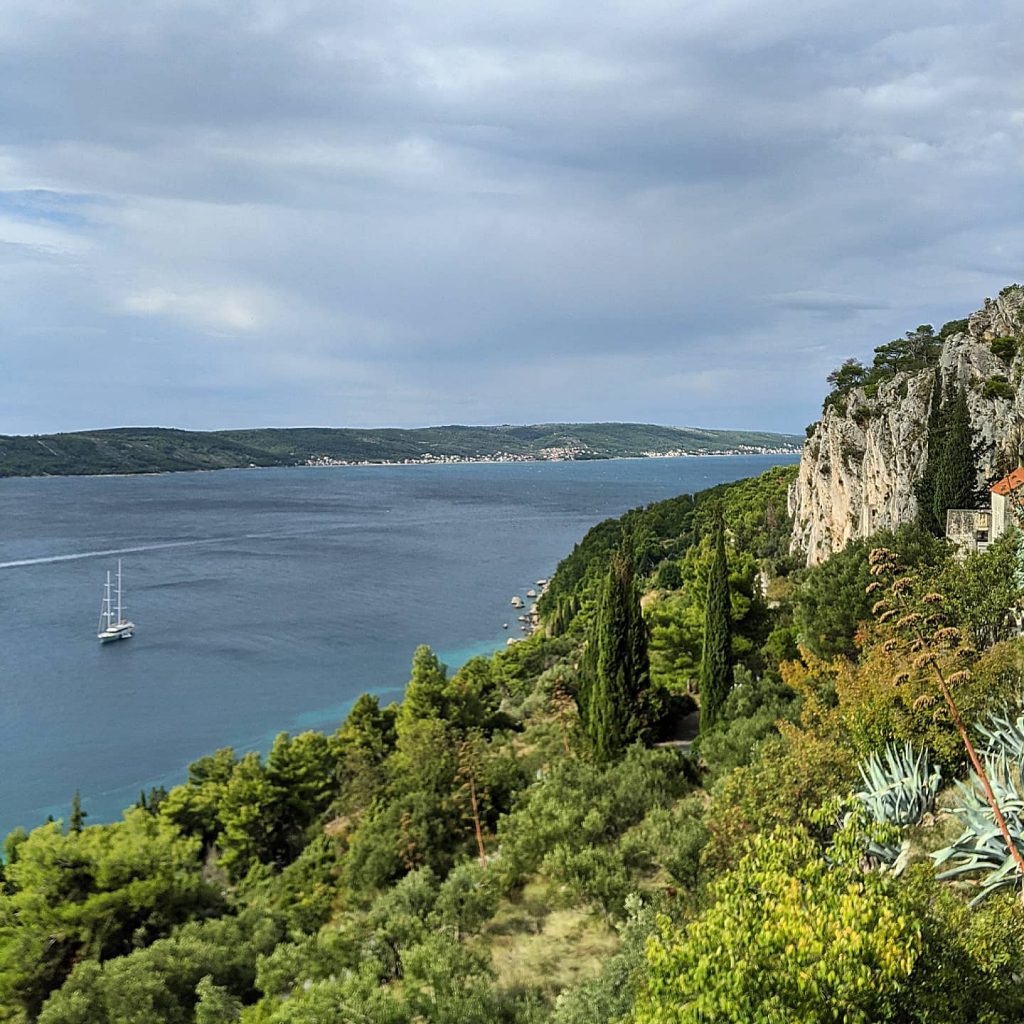 Split is a bigger city, with more people, shopping malls (check out the Roman aqueduct near the big mall), and beaches. It also has lots of ferry connections to islands (Hvar was a great day trip) and bus day trip options (Krka National Park was also a great day trip). Klis Fortress was great for the fortress-seeking me. Overall, I really liked how easy it was to go between the tourist old city (with its advantages, like widely spoken English, tourist friendly business hours, and so on), the regular local city (with cheaper prices and normal life), and also make some good day or weekend trips into rural Croatia.
A friend told me to not forget to mention the amazing Riva Promenade in Split as a great place for sitting in the sun or people watching. It is the palm-tree-lined area for pedestrians with lots of places to sit, walk, and look over the harbor right next to the old town. Well, for me it was not amazing, just a place where I had to dodge pedestrians (the Strava segement is very appropriately called the 'pedestrian slalom').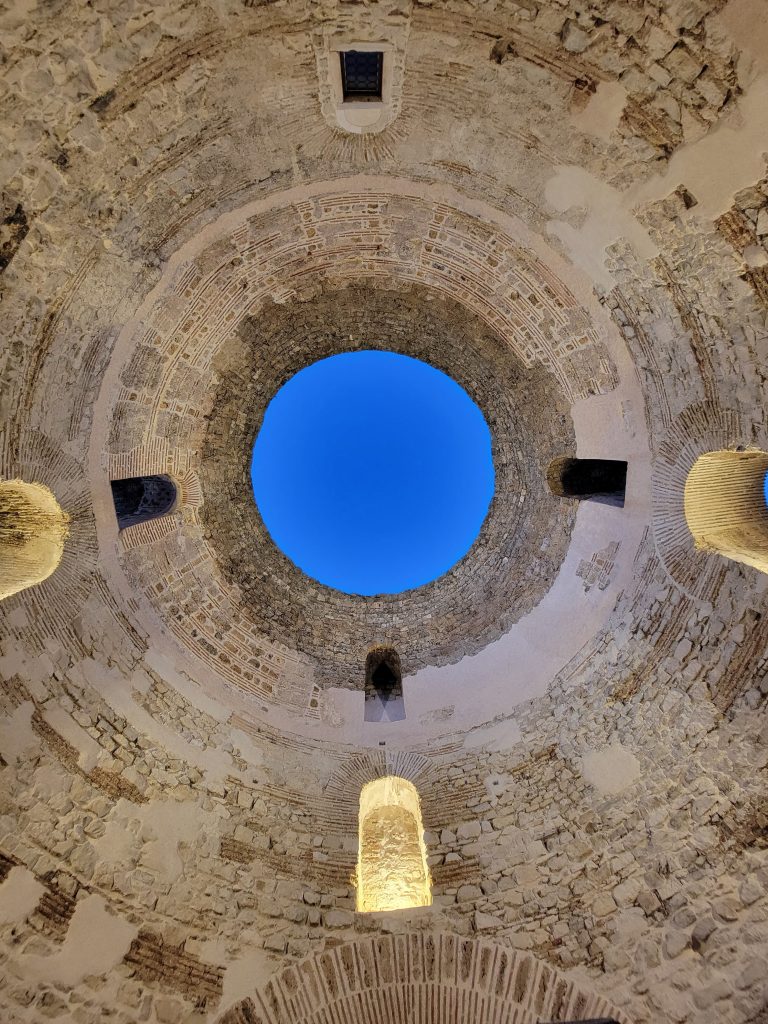 I didn't visit any other cities, but from what I have heard, all of them are good to great in quality, with the inland like Zagreb having less mild weather.
One of the great things about Croatia is how friendly they are with visas. Croatia is not (yet as of 2021) part of the Schengen Zone (which confuses many Euros when they find themselves facing passport control) so you can visit without using up limited Schengen visa time. Also offered are long stay digital nomad visas, so staying for up to two years is very easy by visa standards.
One thing that is important for a long stay destination is the overall feel of the place. To me, this really comes down largely to the infrastructure and cleanliness. Croatia falls into the middle ground. There is not much for new and shiny, but things are generally clean enough and functional. Bus and trains run on time and roads were decent. There is a large amount of Hajduk Split Soccer/Football team murals and graffiti (this country definitely likes its sports). The supermarkets don't have many choices for good tea, but there is some great lemon yogurt. And there are lots of cute stray cats.
Local food is not remarkable but good. I had some pasticada which was a local dish. There were some good fast good kiosks and generally I was quite happy with the restaurants I visited – Fig Split and Bistro Ciba were two that I particularly enjoyed in Split.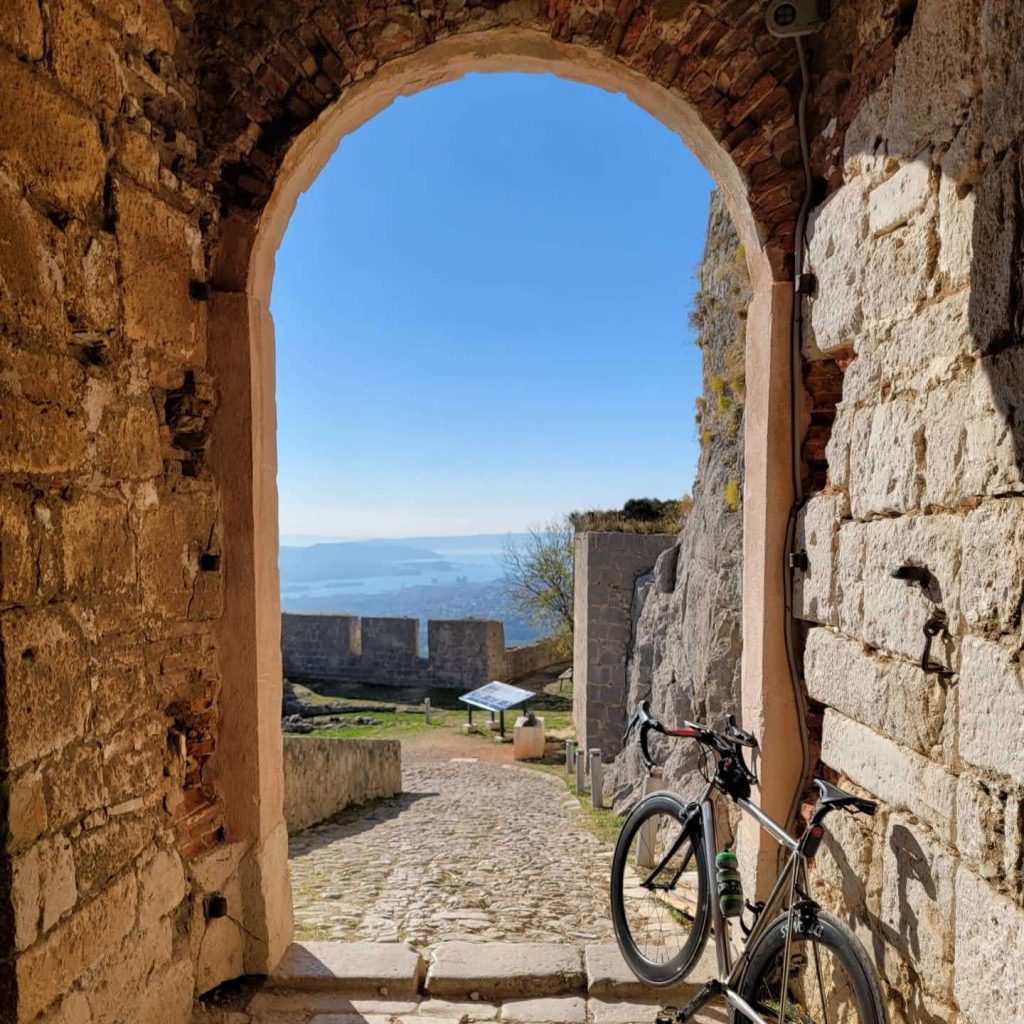 One thing to add is that I think a quick study of Venetian history will go a long way towards appreciating the nature of Croatia and the Adriatic coast. Most of my own knowledge comes from reading A City of Fortune: How Venice Ruled the Seas and writing a paper on it back in my undergrad (the same author has another book on the rise of Portugal's empire which I should read before I visit too). The most serene Venetian Republic was a fascinating place – a strong culture growing from small cities that stood tall among empires.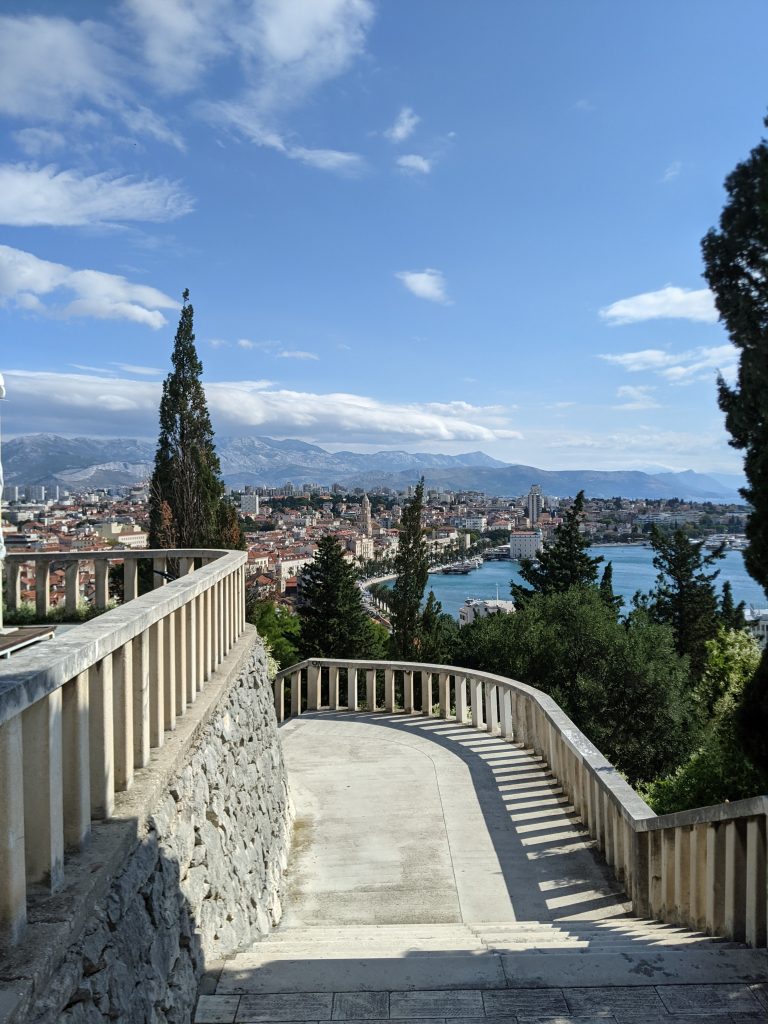 To recap, you won't equal Paris or London here in number of things to do, but there are some stunning sights, and more importantly, lots of factors that make it friendly for a long stay. I think Croatia may well be the best all-around digital nomad location in all the world – beating out Portugal (which loses on visas and prices, but to which I haven't yet been). You may not be amazed by the place, but I think the vast majority of visitors will be happy with their stay.