Let's be clear right up front: Canada is essentially part of the US. There are really only two differences: the big flags flying over some businesses are maple leaves rather than stars and stripes, and lots of the packaging is double-labeled in French. There are more differences between my home, Minneapolis and Los Angeles than there are differences between Minneapolis and Toronto, and Seattle and Vancouver are two sides of the same coin there as well. I was hoping for a bit more difference, an accent at least, but in truth the only thing that would have called me out as a foreigner was the license plate on my car.
Now, as you've probably gathered by now, I drove to Canada. While I prefer car free adventures, my sense is that most of Canada, like most of the US, is generally going to be a destination where you will be happier with a car at hand. A good audiobook makes a longer drive tolerable, it is less stressful than flying, and I spent more time at tollbooths in Indiana than I did waiting to cross the border. I hate toll roads.
So, what is there to do in Canada?
My impression of Canada is that Montreal is one of the most touristic cities in a European sense, but also French. Vancouver and to a lesser extent the other side of the Rockies in Calgary and Edmonton are good places for outdoor adventures (but too far for me to want to drive from where I am). That leaves Toronto and the general Ontario region, which in my mind is Canada's take on New York.
My trip was actually in two parts, and part one was staying in Toronto. Unfortunately, I was not particularly happy there so I will skim over that visit. I should note that I got sick while there, rather unpleasantly, and that tends to drag down my views of a place. It was busy, full of traffic, and expensive. And what did you get for all that bother? Well, some nice, very liberal neighborhoods with fun cafes, shops, and restaurants. A giant space needle tower thing that is interesting for about 5 minutes. A mediocre lake front and some passable parks. A nice museum and some interesting old city buildings.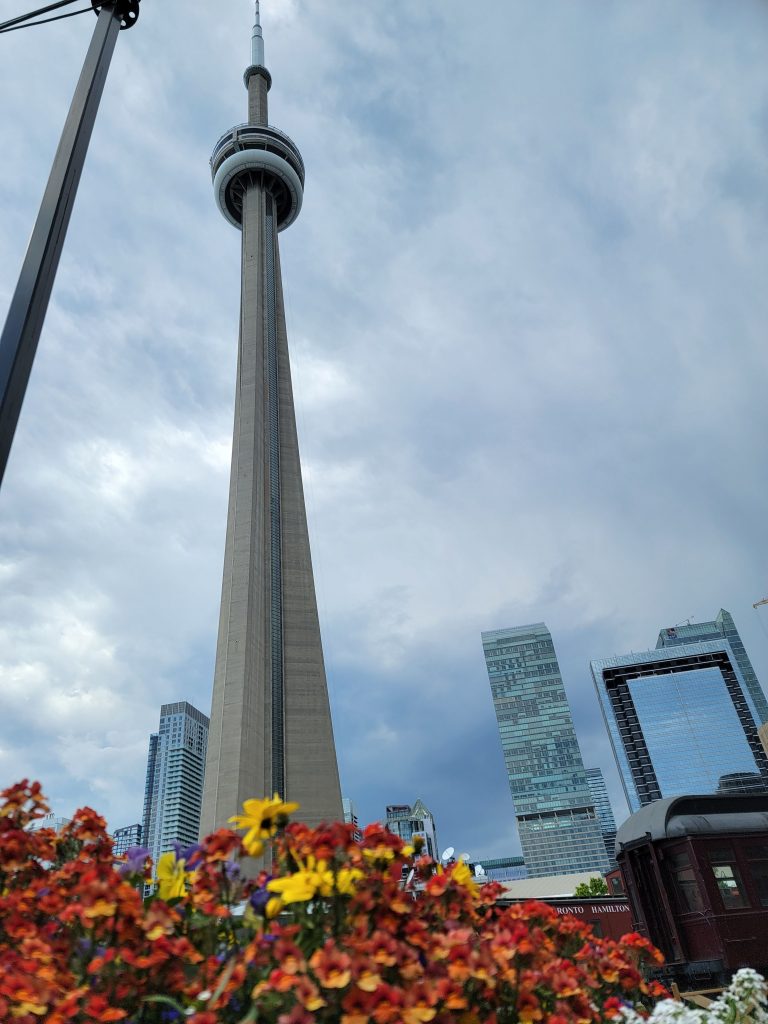 I came with too high of expectations for cycling, is a major problem. I had heard Toronto was a world's leading city for cycling and had brought not one but two bikes along. And, it was too busy and dangerous. While there was lots of cycling infrastructure, and while the city is definitely fine for commuting, there wasn't nearly as many options for nice bike rides as other cities.
I shouldn't be too gloomy, overall Toronto is a nice city. But I just felt that I could go somewhere else, Minneapolis or Chicago to name two, where I could get the same or better for a cheaper price.
However, there is an alternative: Hamilton.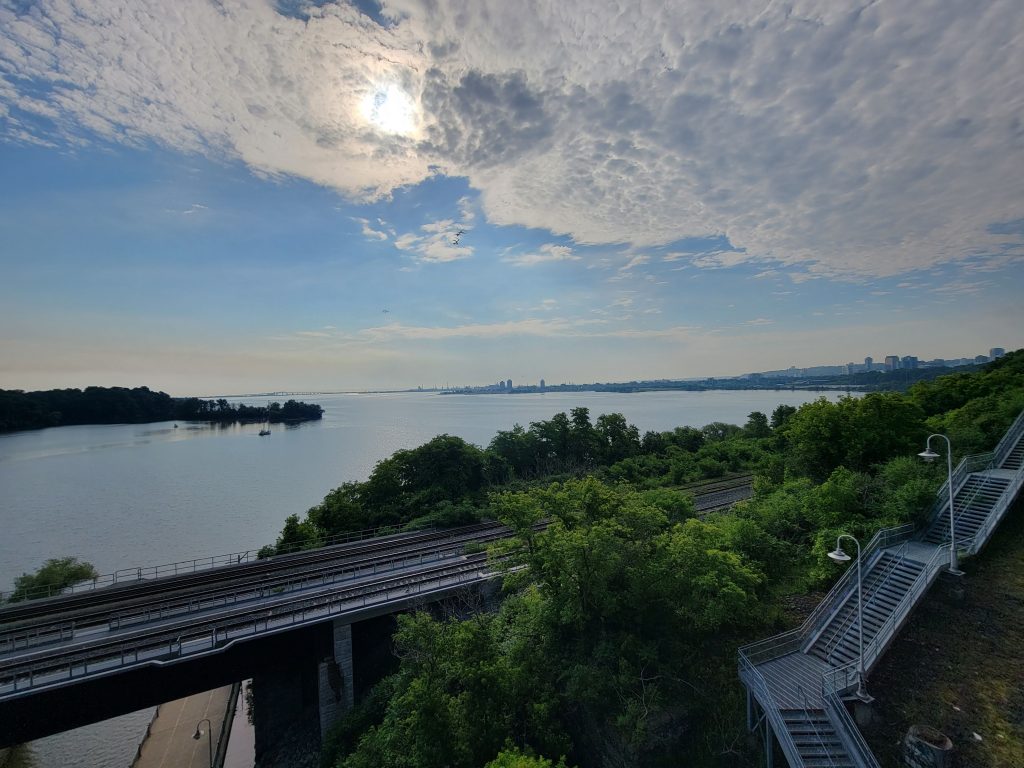 Hamilton is an industrial town about an hour from Toronto, conveniently halfway between Toronto and Niagara Falls. I get the impression Hamilton is avoided by the elites of Toronto because with it's big steel plants and the like, is very industrial and working class. Let's hope they continue to avoid it. As of now, Hamilton is a much cheaper city yet with a lovely beach, amazing beach front trail, the Royal Botanical Gardens, and a recently renovated city pier.
You could probably manage here, barely, without a car – it's reachable by train from Toronto and has a decent bus network, but much better with a car. I would highly recommend staying on the peninsula thing that runs along Lake Ontario. It's much cheaper than Toronto, but you could still head to Toronto for a day trip, no problem.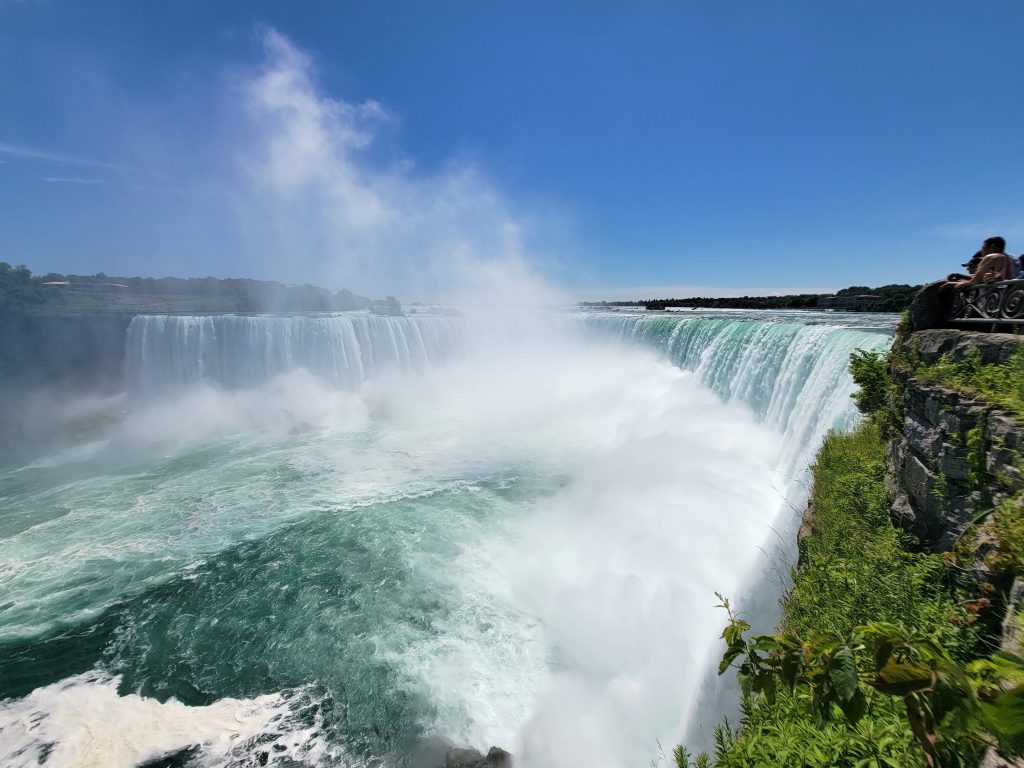 You can also quite easily head for a day trip to Niagara Falls too, which are worth the trip. It's a giant waterfall with a mini-Las Vegas of tourist amusements built up around it. Not a place that needs more than a few hours, but generally a nice day trip.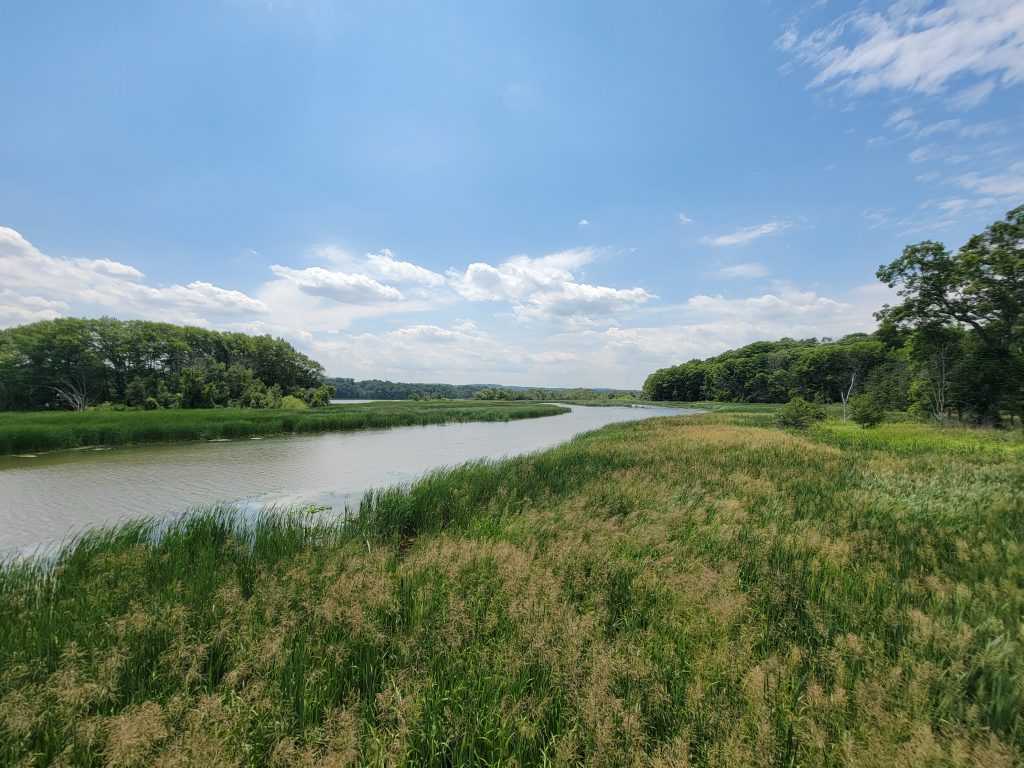 I really recommend the Royal Botanical Gardens. There are several sections of the parks. But they are not connected, several independent sections. I particularly like the 'Rock' Garden built in an old quarry where they make an excellent use of elevation and the flow of trails.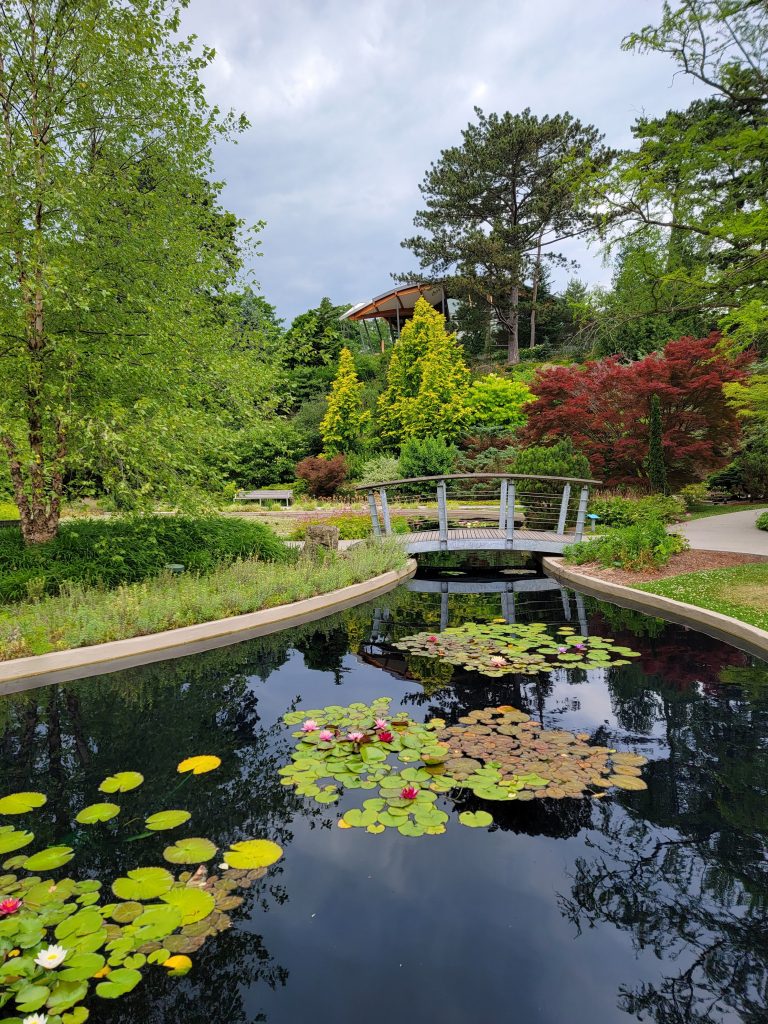 Importantly, the cycling in Hamilton was excellent. North Shore drive, the bike lanes through and around town, and particularly the beach front trails and paths, ride-able all the way to Toronto, were excellent.
And you can swim in the lake, but most of the year it is pretty cold. Still, it looks like the sea. I recommend the dinner along the beach, good ice cream.
Would I recommend visiting Ontario? Toronto is worth a short visit, but consider Hamilton for a longer stay.