Of the many natural disasters that can befall our fields, two plagues in particular trouble the lands here. The first is my dad, armed with a riding mower. The second is my dad, armed with a backpack sprayer of herbicide. If a plant is not currently laden with flowers or fruits, it is 'a weed' and must be terminated. Over the last decade or two this particular pestilence has laid waste to thousands of dollars and thousands of hours of work.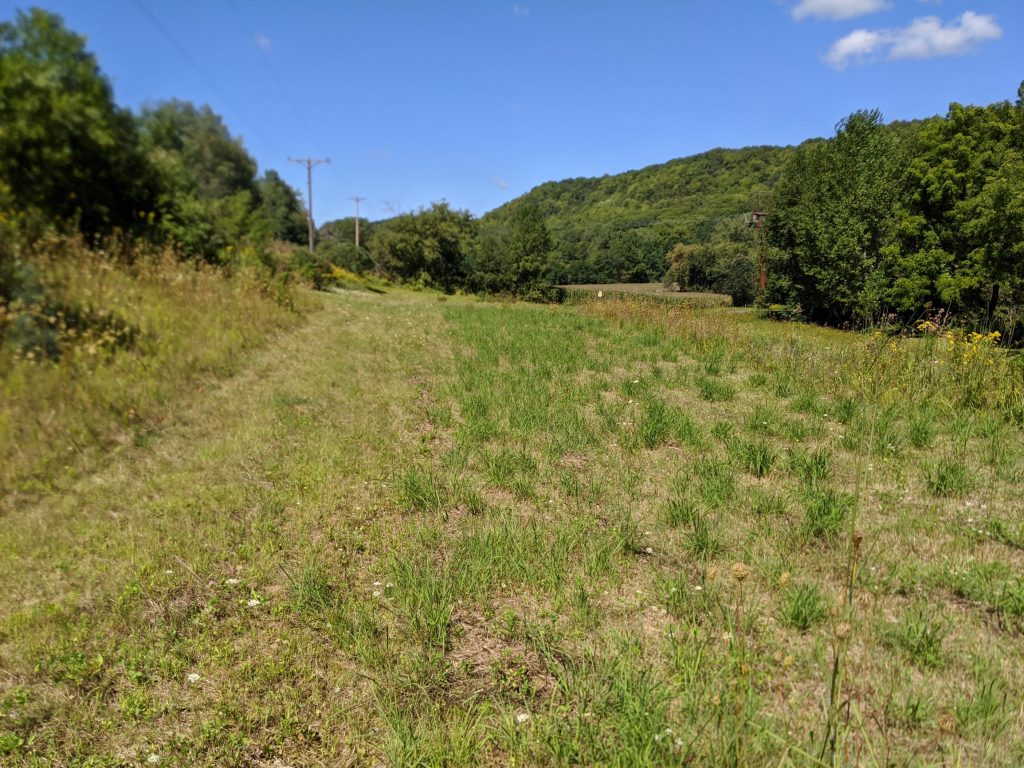 This plague struck the prairie being grown west of the barn. It was done in the name of removing the invasive Queen Anne's Lace. While an admirable motive, the Queen Anne's Lace does not out compete the native plants to any large extent. The brush mower doesn't bother the grasses so much, but the wildflowers are often entirely shredded, with mortality rates high. The brush mower was also set to it's closest-to-the-ground setting. Using the mower at it's highest height setting would have been better.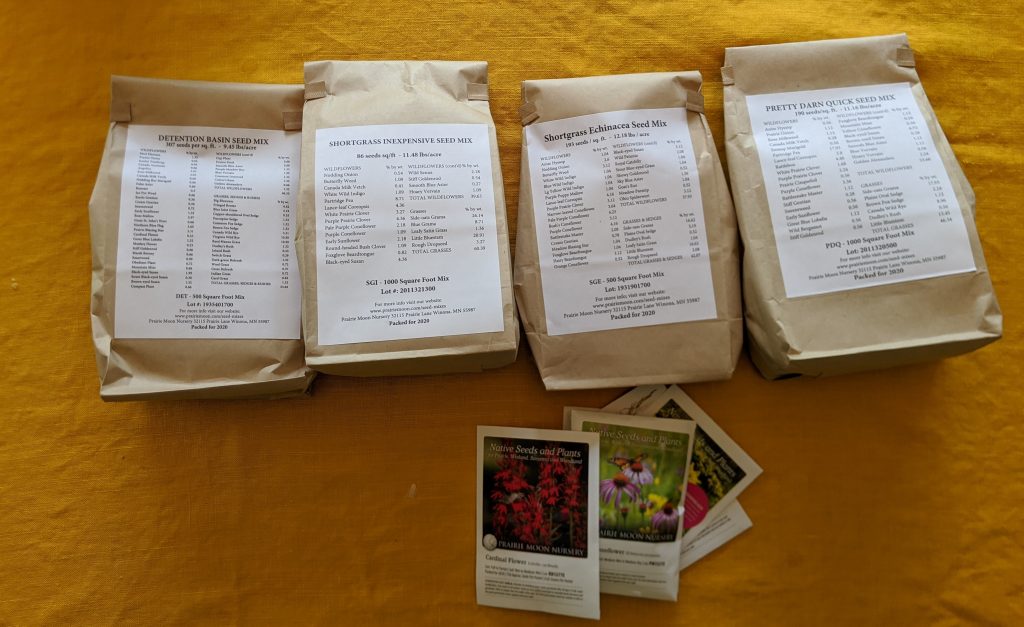 In order to compensate for the mowing, more seeds were sewn on the site, a mix of cornflowers and the Prairie Moon PDQ and Shortgrass Echinacea mix. While I was at it, I also planted some Shortgrass Inexpensive mix in a section of the field exposed by construction equipment. Said construction equipment was headed to our neighbor's new pond across the ravine. Here, I clandestinely threw around some Virginia Wild Rye, Rose Milkweed, and some of the Shortgrass Inexpensive and Detention Basin mixes. Continuing my opportunism, I also seeded some of both of the shortgrass mixes on the rocky hillside down the road exposed by construction work a few years ago, and still mostly bare.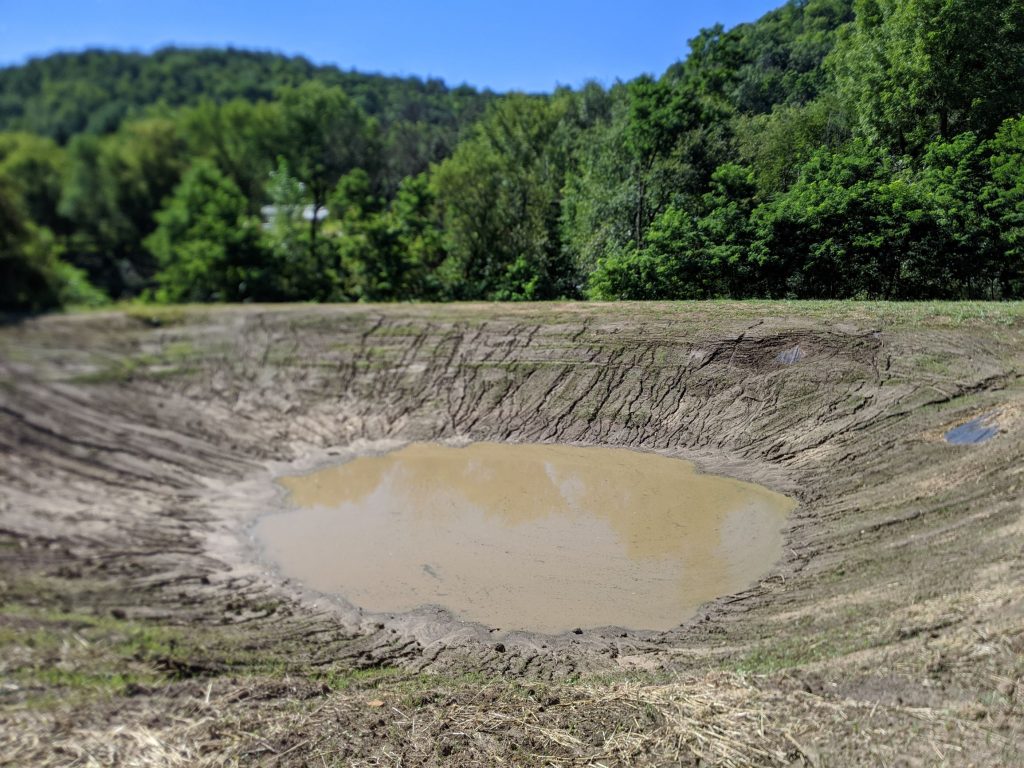 Finally, the main planting. I planted a number of seeds (Cardinal Flower, Marsh Marigold, False Aster, etc) in oaken barrels. Then I rototilled and sprayed the area under the solar panels – about 650 sq ft. This entails a number of experiments. The southern solar panel section won't be planted until after a number of herbicide treatments. That area will use a mix of all four mixes. The northern panel section was immediately planted, with each four mixes separated for comparison.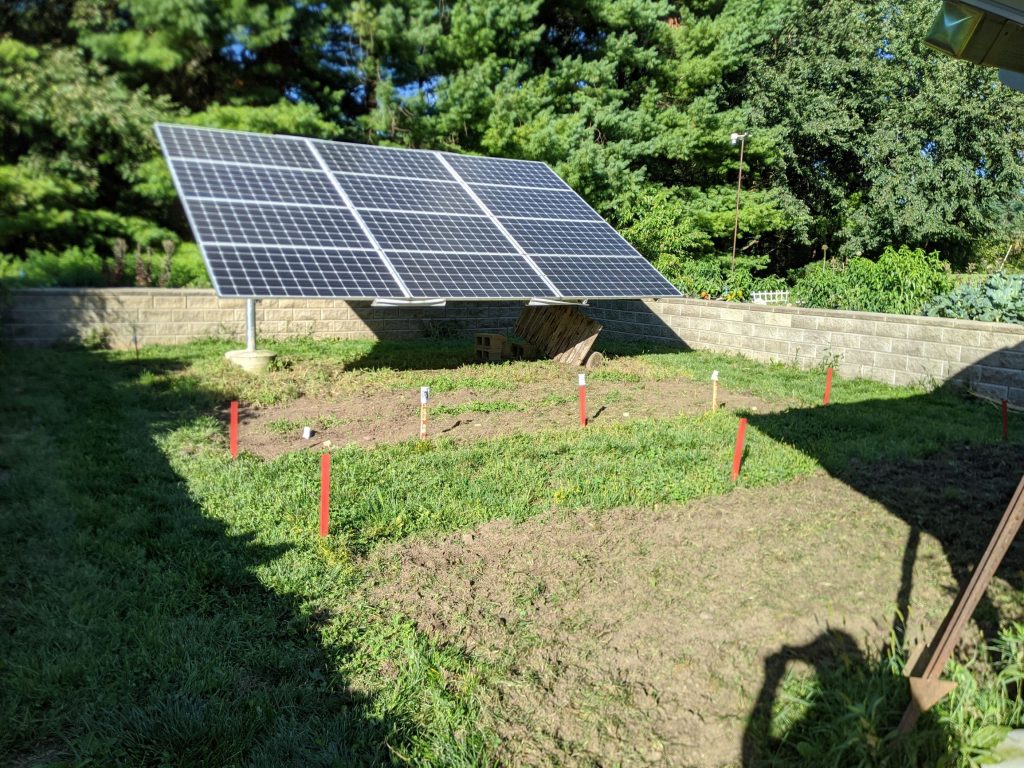 The mixes are quite different – the detention basin mix for wet soil and the shortgrass mixes for dry soil. The problem with the site is that it can get quite flooded, very moist in the spring and early summer. In late summer the site is moderately dry. To compensate, I dug out the detention basin section a bit, pilling up an extra inch of soil on the shortgrass soil sections. I supplemented with additional wildflowers. Another problem with the site is that the panels bring mixed shade and lack of rain to some parts, in particular to the northerly most part.
Overall, I am quite satisfied with native plantings. They do, however, take years to get going.