I don't think most people can really form a picture of New Zealand in their minds, excepting the rare and endangered kiwi bird, which is hardly representative since few even of the locals have seen one in the wild. New Zealand is largely a mystical sheep-filled underbelly of the world possibly containing El Dorado or other features. To help you out, here is my take on the country, after two visits in two years.

For the most part, New Zealand feels like a bunch of picturesque English towns dropped into a large, geographically diverse, and isolated, country. There are beaches, rain forests, massive mountains, plains – you get the picture, lots of pretty outdoors areas. Finally, there are the Maori, a vibrant and more cohesive culture than many indigenous communities, themselves colonizers of Aotearoa, New Zealand, a few centuries before the Europeans.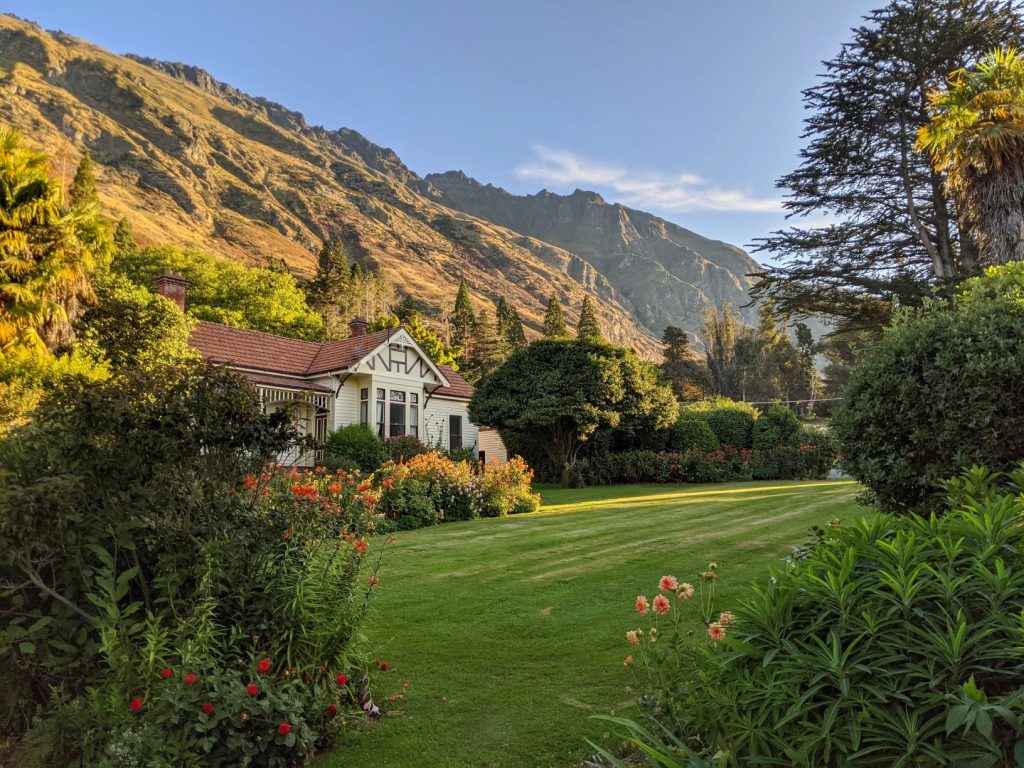 These three elements – nice English culture, stunning nature, and interesting Maori background culture – make New Zealand a unique mixture. Yet if I really wanted to sell it to someone for a vacation destination, it's probably just this: it is a summer place to visit in our winter, but not an oven like Australia, and they speak English as the primary language.
Visually, the biggest difference I could feel in the cities was the buildings somehow looked too flimsy – the complete lack of insulation is common in many parts of the country, which makes for rather different (and cheaper) buildings than in Minnesota (the same can be said of Florida and parts of California, and I am not a fan of it there, either). Otherwise the cities are a blend of English and American, with goods commonly sold that are identical or nearly so to their US market counterparts, but with a fondness for strange British sports like cricket and rugby.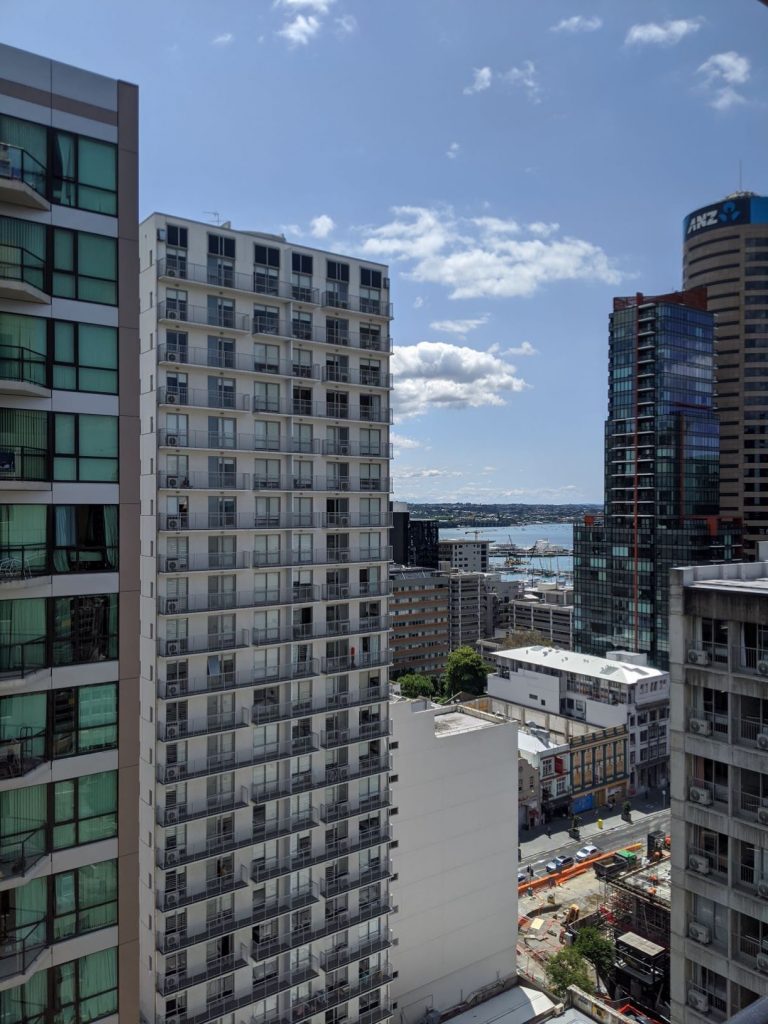 To highlight the US/English mix, cookie and biscuit are used almost interchangeably. Sadly, they both describe the same thing – a slightly sweetened rock. I have sampled dozens of different cookie brands and types here, and was disappointed every time. Why the need to overbake? My hypothesis is that long sea voyages – hard tack – and the difficulties of shipping in some ingredients in the early days of colonization created a familiarity with eating long-lasting rock equivalents. Regardless, someone would probably be worshiped as a savior were they able to successfully introduce soft, chewy delectable cookies. Mostly they seem to survive by drowning their sorrows in tea, of which, along with coffee, they drink quite a lot.
As an aside, I have been given more homemade-style marshmallows with drinks at cafes than I have eaten in my entire life previous.
The roads are, another pity, deeply in the English line. They are narrow. They often have a precipitous fall into a steep ditch, piles of loose gravel, and sometimes an actual cliff awaiting at the edge without any guardrail. There are endless one-way bridges. In short, New Zealand is really not a good place to go road cycling for the most part (there is lots of mountain biking and some gravel trails), except perhaps Christchurch.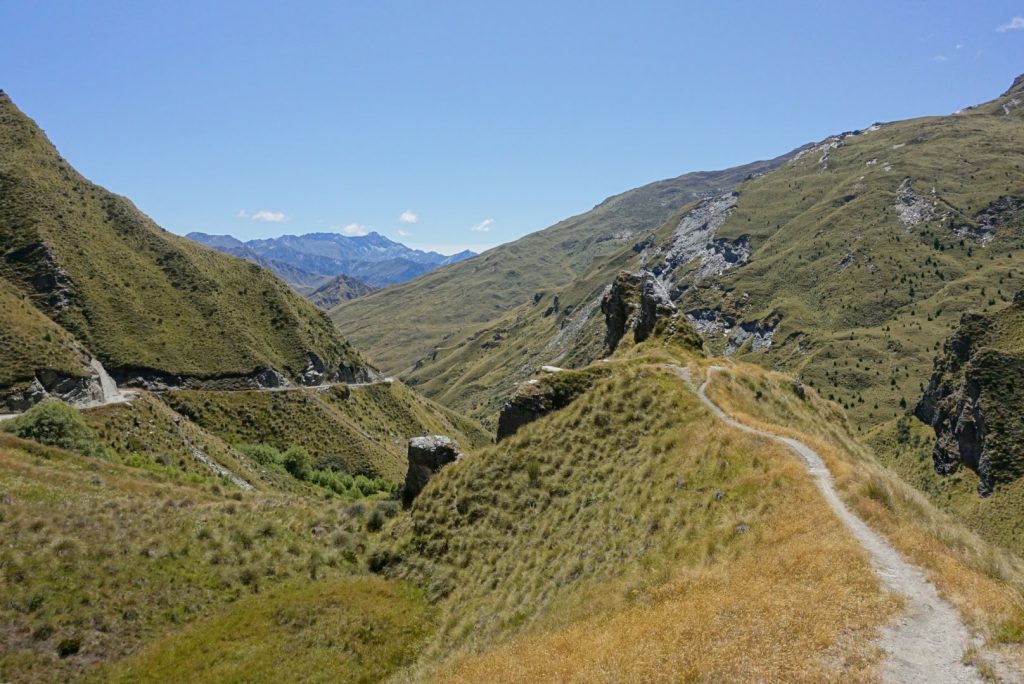 Beyond the roads, into nature, you get a quite stunning array of things you would never see in England. Massive kauri trees, small jumping weta bugs, strange flightless birds – of which the common weka I have at least seen in the wild, and assorted floral and fauna – but no mammals, except for invasive ones. One thing I have really felt was just how much of the land had been deforested and turned into human land, particularly sheep pasture. It was crazy to see thick rain forest in one spot, and then thin yellow sheep pasture the next moment, and realize all that bland sheep pasture came from truly massive destruction of almost all native forests.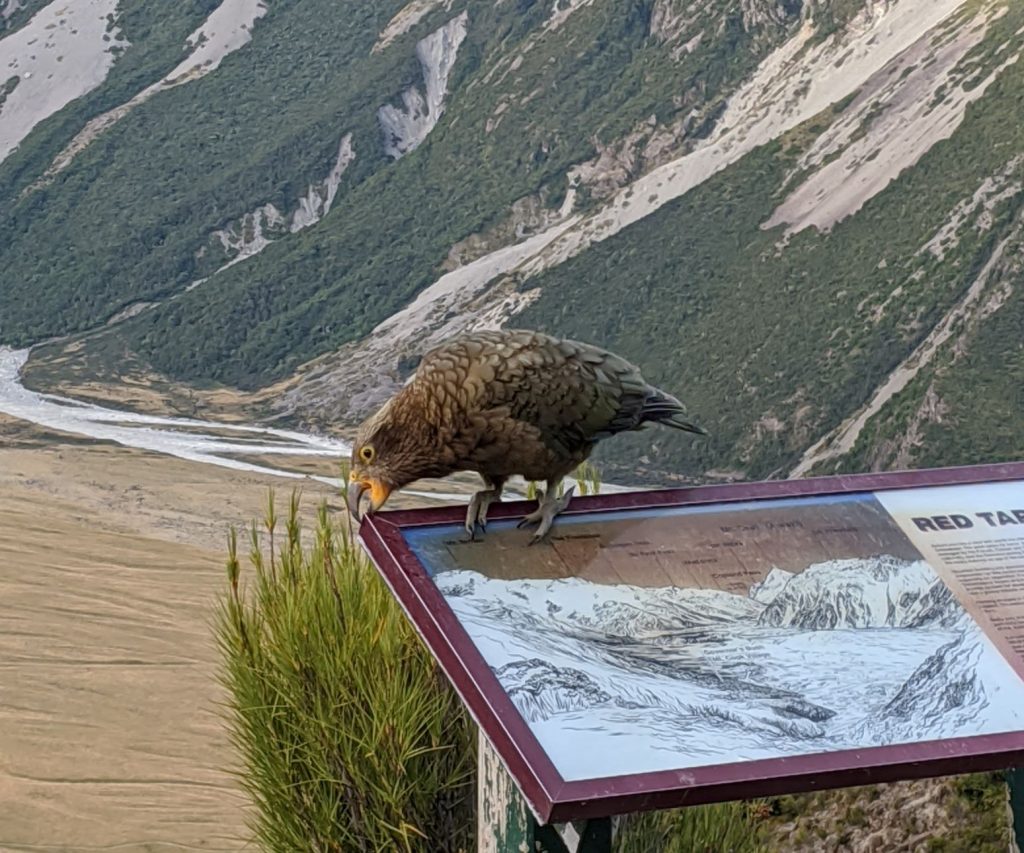 Sheep are not the only reason for deforestation, there are also the invasive Australian possums. These possums indiscriminately eat tons of leaves, and I saw quite a number of trees stripped of all leaves by them. I hadn't noticed this on my first trip, but once shown what to look for, some particularly hard-hit forests look a bit like possum war zones, with the possums clearly winning. Not to be confused with the invasive Aussie tourist, a different species entirely.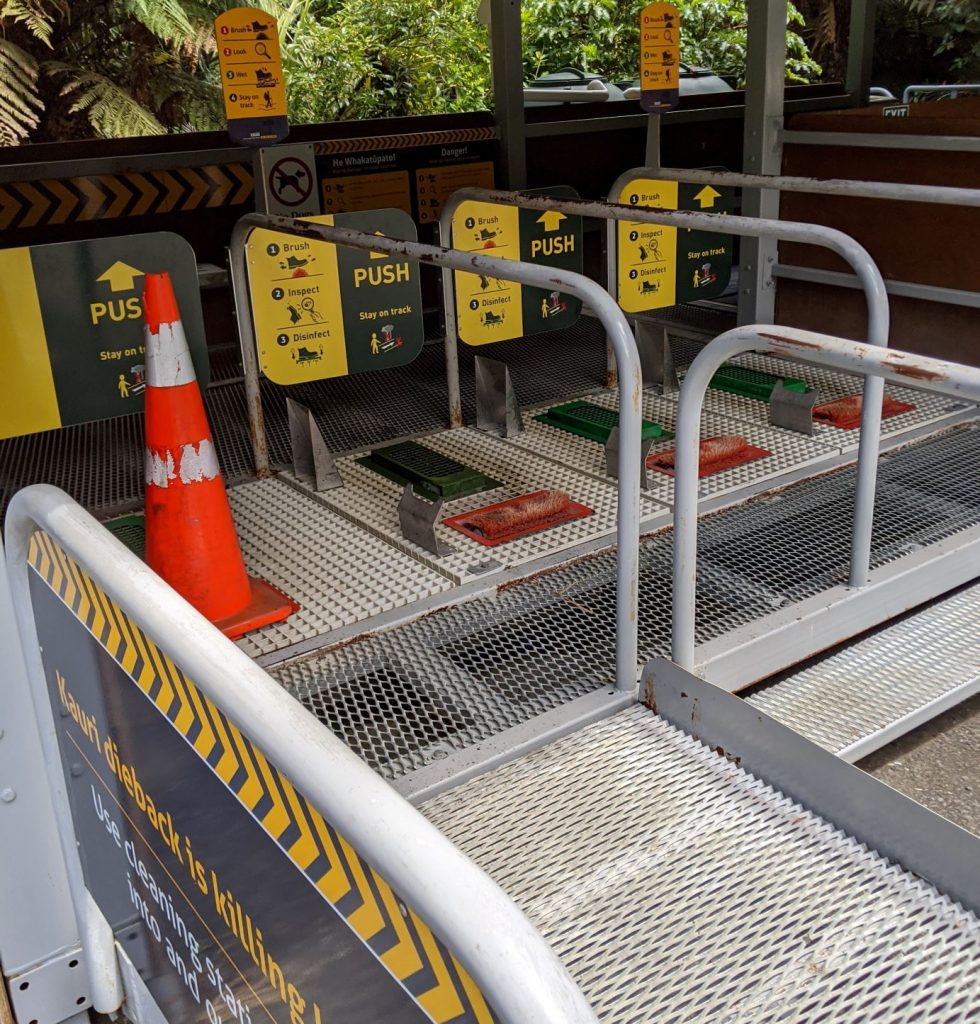 The mountains are the highlight for me. Mt. Cook is the mountain the much beloved local Sir Edmund Hillary trained on before climbing Mt. Everest. You might wonder how that can be, since Mt. Cook is only about a third of the total elevation of Mt. Everest. The fact is, however, that from base to summit the elevation change is nearly identical, and apparently, Mt. Everest and Mt. Cook are similarly difficult technically. The point to take from all that? The mountains are really dramatic, rising abruptly from broad plains, and yet still quite accessible to reach.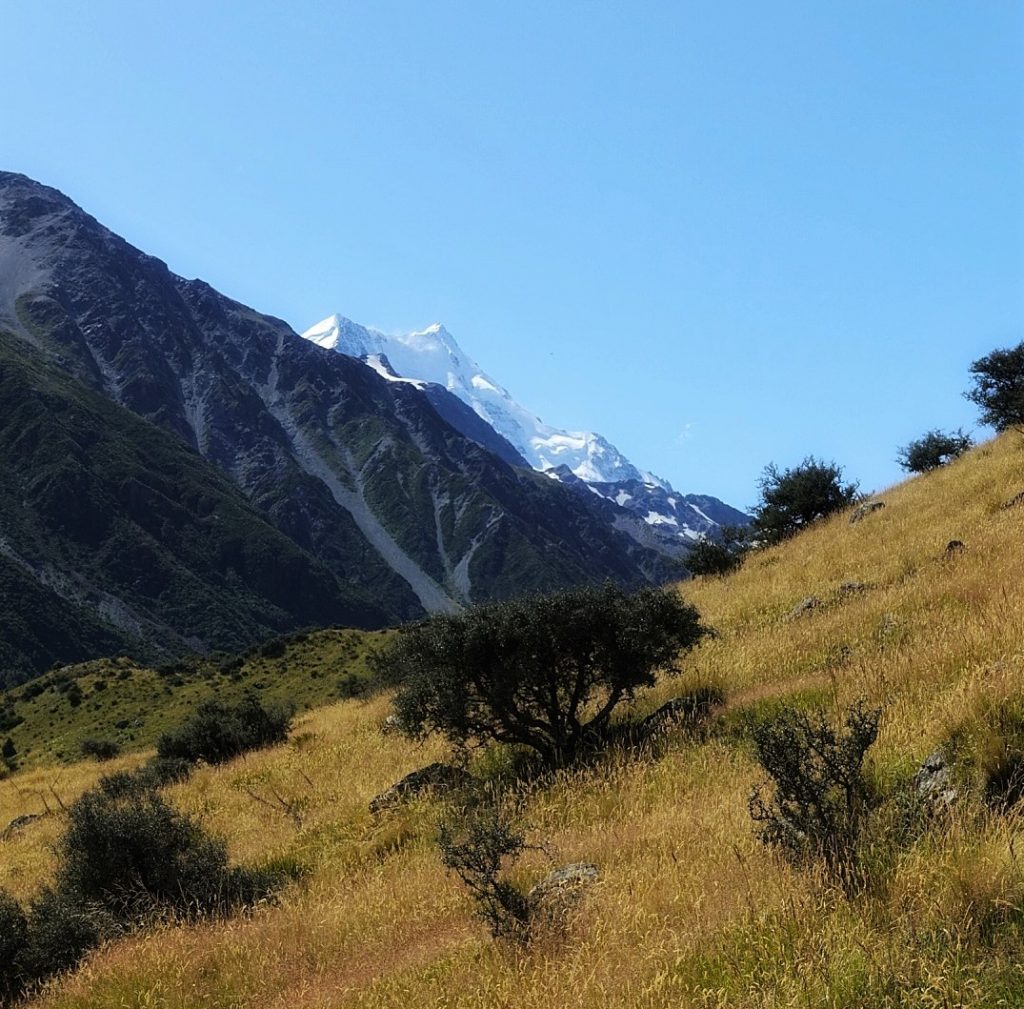 One thing that no Kiwi could appreciate about NZ, but that someone like me greatly enjoyed was the lack of bugs. Yes, there are sandflies and a few mosquitoes, which the locals like to complain about. Yet unlike hiking in many parts of the US, especially Minnesota, where summer brings an endless onslaught of mosquitoes who come in clouds seemingly immune to even the most cancer-causing bug spray, someone walking in New Zealand will never really have need of any form of bug defense.
Given what I have said above, one thing I haven't done but is probably one of the best things to do in New Zealand is one of their 'Great Walk' multi-day hikes on the South Island. I went on plenty of smaller hikes, but a great delving deep into the wilderness seems one of the best things one could do.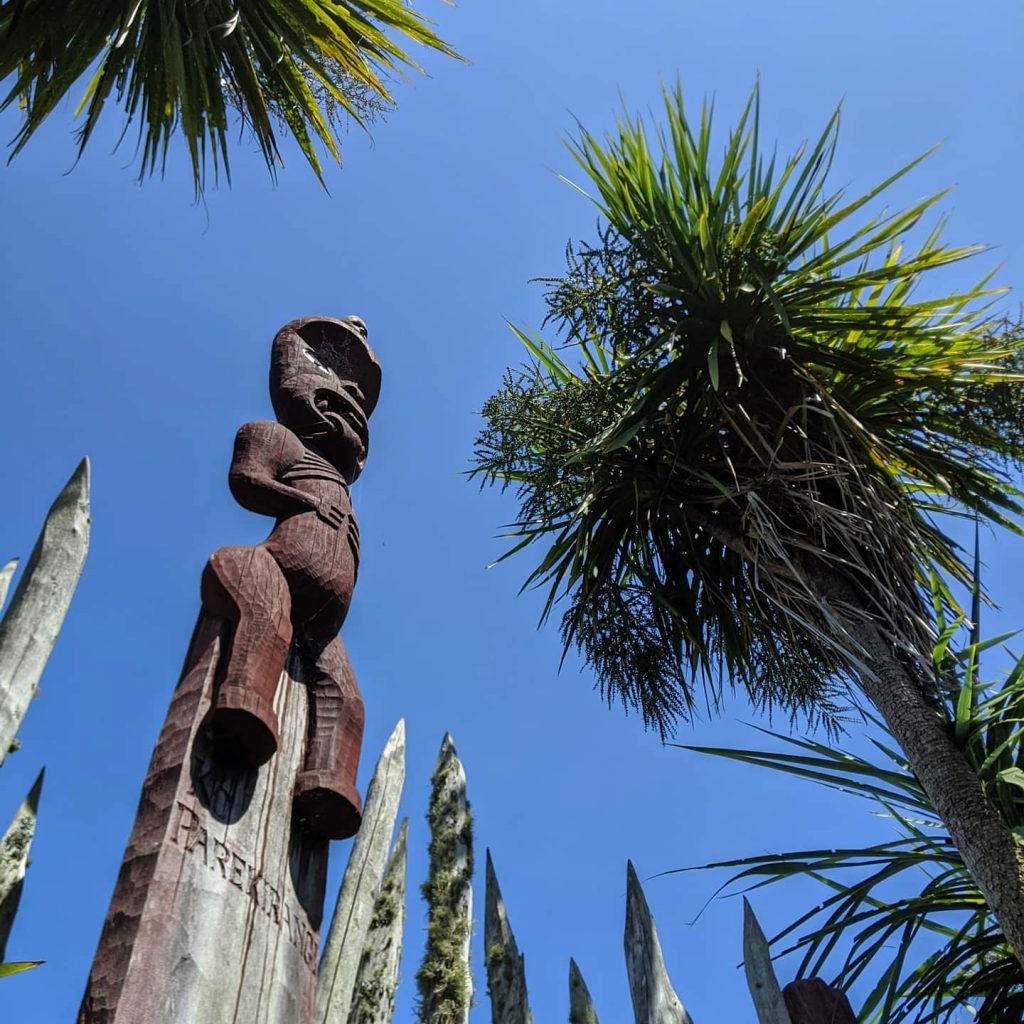 Finally, there are the Maori people (pronounced rather like 'More-ee'). Comparing to Native Americans, the Maori culture is much more actively welcomed into the community, especially on the North Island where they are most common. Maori language and names are frequently used. The awesome Maori tattoos are also quite common. My biggest question is why have we never see something like this with Native Americans?
I have a number of possible reasons. Firstly, the Maori seem to be a fairly cohesive culture, unlike the vast and diverse groups of the Native Americans. Largely, however, I believe it is because the Maori have, since first contact, been more appreciated by Western society.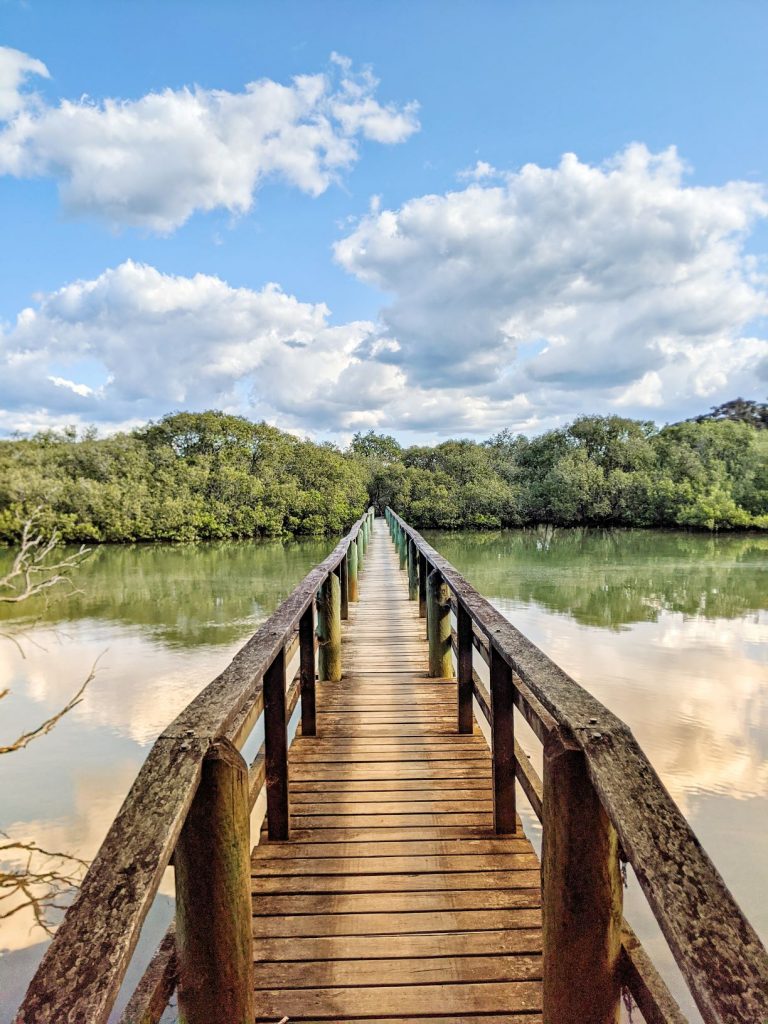 Indeed the Maori share quite a lot of similarity with Western society. They are recent colonizers, arriving c. 1200 AD not long before European colonization of other continents began. The Maori brought lots of invasive species like the Europeans. They drove species extinct – such as the great Moa bird, and others, just like the Europeans. They are also responsible for large amounts of deforestation before the Europeans arrived. Finally, they were a violent society, with lots of warfare, and even committed genocide against the Chatham Islanders. In short, you can see in not very flattering tones why the Europeans and Maori got along. Which is not to say I disdain Maori culture, from a tourist perspective, they seem an interesting and enjoyable society as far as I can tell with a surprising amount in common with the European latecomers.
As a vacation destination, New Zealand is hard to beat if you can afford the expensive flight and a good period of holiday – I would say two weeks is probably too short, and would recommend at least three weeks. Don't worry about the long flight, I have found the 15 hour flight lag to be surprisingly okay, running as it does over night. The jet lag is actually not as bad as Europe, as the difference is only five hours from CST (well, and an entire day ahead). Europe does win for depth of history and art and for general city life. If you don't like walking outdoors and staring at nature, New Zealand is probably not the place for you.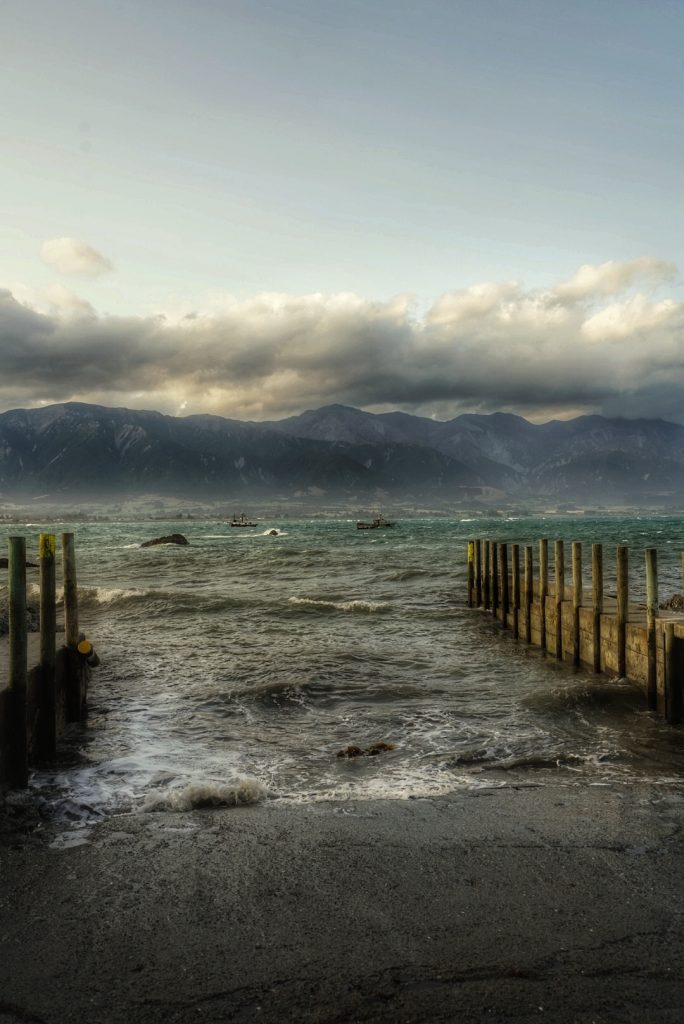 As for a place to live, New Zealand seems fine, very friendly. It does seem a bit isolated, which is both a good thing – few global political events to trouble you, but also means fewer events of the interesting kind to entertain. I was given a good job offer in New Zealand and turned it down. In large part I felt that I gained nothing just working there that I could not have in the US, with also lower salaries and limited support so far from home. To be honest, New Zealand culturally could just be another US state, with as much difference between myself and any Texan or New Yorker than almost any Kiwi.
Favorite Places I Visited (and Recommend, loosely in order):
Hamilton Gardens

if you like tea, swing by Zealong Tea Estate if you are in Hamilton

Mt Cook area hikes (Red Tarns at sunset was great, all trails were fantastic)
Abel Tasman National Park (kayaking especially)
Wellington (best city to rest and explore in)

Weta Workshop
Te Papa Museum
Cafes and Chocolate Factory
Climbing Mt Victoria and Walking the Botanical Gardens
Bay Harbor Walk at sunset

Gravel Road Cycling or Hiking near Queenstown (out and back roads)
TS Earnslaw Cruise and Farm Visit
Kauri Forest Walks
Mt Sunday

Looking for LOTR filming sights is a great part of any trip

Glenorchy Jet Boating and Hiking
Oamaru and Steampunk HQ
Napier downtown
Paihia, Waitangi Forest Walk, Bay of Isles
Cape Reinga and Great Sand Dunes scenic flight
Huka Falls (a quick stop if you are in the area)
Earthquake damage in Christchurch (just the sheer number of empty lots is rather shocking, if not picturesque)
Things I Haven't Tried but would Like To:
Routeburn Track
Whanganui Journey
Milford Track Hiking
Arthur's Pass Hiking